Posted 2:34pm Sunday 10th October 2021 by Annabelle Vaughan
Last week, Critic Te Arohi and OUSA ran a competition to find the best and worst flats within Dunedin. Thanks to our sponsors, the almighty Delivereasy, the winners netted themselves some sweet $200 vouchers, while the runners-up received $100 vouchers. Our judges were local Labour MP Rachel Read more...
Posted 5:19pm Sunday 1st August 2021 by Elliot Weir
Stuck in the same dull routine of pesto pasta, nachos, KFC and Domino's? Looking to take your flat cooking up a notch and go outside your comfort zone? This list is for you. Critic has compiled a few secret ingredients that you can use in everyday recipes to give them some extra flavour, all Read more...
Posted 1:26am Saturday 31st July 2021 by Fox Meyer
Six60 have bought their old flat and will be renting it out to Performing Arts students. The four new tenants each year will receive a $10,000 scholarship and mentorship from the band. Official numbers on rent weren't clear, but current tenants pay $205 each per week. The flat is Read more...
Posted 2:25pm Sunday 18th July 2021 by Denzel Chung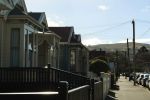 A North Dunedin landlord discovered damage to a flat during last year's lockdown and unsuccessfully took the tenants to the Tenancy Tribunal for $1800. The tenants, who were granted name suppression by the Tribunal, were not even at the flat at the time of the damage. The landlord Read more...
Posted 11:18am Tuesday 13th July 2021 by Sean Gourley
Flat break-ins in North Dunedin are almost more common than chlamydia. Insurance is expensive and when landlords don't pay for basic kitchen repairs, they sure as shit aren't going to pay for any decent home security system. So what can you do to prevent burglars taking your most prized Read more...
Posted 4:57pm Sunday 30th May 2021 by Denzel Chung
A student had their bottle collection wrecked by a landlord who "did not believe they were still on the property at the time," according to a Tenancy Tribunal ruling. Their landlord has hit back, saying "the Tribunal has got it half-right". Louis' tenancy for Read more...
Posted 1:33am Monday 31st May 2021 by Elliot Weir
Critic Te Arohi offered to treat two lucky flats like the British Royal Family. Instead of providing them with billions in inherited wealth and a sense of ownership over entire countries, we followed them like paparazzi for a few days and made wild and problematically intrusive speculations about Read more...
Posted 1:34am Sunday 14th March 2021 by Callan George
Just do it. Start cooking. Make a giant fuck off meal and serve it to the whole clan. Odds are, they'll accept a free feed. Repeat this until your flatties feel as if they have to return the 'favour' and then boom, you've guilt tripped them a system of mutual Read more...
Posted 5:43pm Saturday 6th March 2021 by Erin Gourley
The Greasy Beaver Lodge is back, baby. The famous flat sign was resurrected three weeks ago, after the tenants made a request to their property manager. Annabelle, one of the current tenants, said that her flatmate emailed Cutlers over Christmas and said "it would make my Read more...
Posted 5:50pm Saturday 6th March 2021 by Denzel Chung
There's been an increase in flat damage in the North Dunedin area over Flo and O Week. Critic spoke to Lulu Gordon, a student whose flat got messed up on the final days of O Week. Lulu was in her lounge enjoying a post-bender Maccas feast with her flatties when a couple of Long Whites Read more...
Showing results 1 - 10 of 14

Previous Results
Next Results

TAGGED ITEMS
Showing items with the tag:
flat