Posted 12:59am Monday 19th April 2021
There is quite possibly no creature as great, and as wild, as the Otago breatha. They can often be seen vaping, drinking, and sending pesky "you up x" texts at ungodly hours. How do breathas maintain such a lifestyle? What on earth could they possibly be fuelling their bodies Read more...
Posted 12:27am Monday 19th April 2021
Sometimes as students we find ourselves in sticky, stressful situations. Whether it's tenancy troubles, uncertainty about contracts, or a dispute with an employer, we can sometimes feel out of our depth and unsure about where to go. Luckily, Community Law Otago can assist with all of Read more...
Posted 10:41pm Saturday 10th April 2021
Lockdown exposed problems with residential colleges. Residential assistants (RAs, this year known as Sub-wardens) had heavy expectations placed on them. Whether it was managing first years' mental health or fighting for fair pay, lockdown placed a spotlight on conditions of work in residential Read more...
Posted 5:35pm Sunday 28th March 2021
Climate change is a scary subject. As concern has grown, so has the number of environmental organisations and people willing to take on the challenge of our generation. One of these organisations is Generation Zero, a non-partisan group which focuses on a solutions-based approach to climate Read more...
Posted 12:24pm Sunday 14th March 2021
Zen Blu necklaces look like what would happen if you told a mermaid to pull apart some 70s jewellery and make it into something magical. The brightly coloured plastic beads sit alongside pearls, seashells and (presumably) enchanted symbols. On the Instagram page, the necklaces are edited onto a Read more...
Posted 1:23am Sunday 14th March 2021
The use of te reo Māori has been revived over the past five years. Both non-Māori and Māori are now open to learning the language. However, with this spike in popularity comes the need for the appropriate resources and infrastructure to ensure that anybody who wishes to learn te reo Read more...
Posted 10:35pm Saturday 6th March 2021
As the saying goes, you win some, you lose some. This mantra rings especially true for one of Dunedin's newest up and coming acts, Sometime Winner. The five-piece line up consists of lead singer Louis (who dubs himself Kid Freeman on the Mic), guitarist Silas, violinist Rose, bassist Read more...
Posted 2:08pm Tuesday 2nd March 2021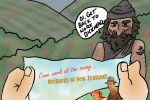 With the borders at a close thanks to the ripper of a year that was 2020, orchards across New Zealand cried out for help. Many Otago students answered the call to be a "Harvest Hero" and embarked on their agricultural adventure. For some, it didn't turn out to be the experience Read more...
Posted 4:30pm Sunday 4th October 2020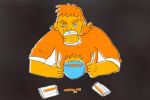 With exams and end of year assignments rapidly approaching, it's highly likely you are going to have to pull an all nighter or 12. Maybe you've had to pull one due to your terrible time management, or your ability to procrastinate literally any university related task, or maybe you have Read more...
Posted 3:58pm Sunday 4th October 2020
It's the most wonderful, most polarizing time of 2020. Election season. Every three years, election hoardings from different political parties pop up around Dunedin, displaying the politicians vying for your vote (which you should definitely cast). But North Dunedin is probably not the best Read more...
Showing results 1 - 10 of 32

Previous Results
Next Results

Annabelle Vaughan
Staff Writer