Posted 4:30pm Sunday 4th October 2020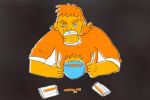 With exams and end of year assignments rapidly approaching, it's highly likely you are going to have to pull an all nighter or 12. Maybe you've had to pull one due to your terrible time management, or your ability to procrastinate literally any university related task, or maybe you have Read more...
Posted 3:58pm Sunday 4th October 2020
It's the most wonderful, most polarizing time of 2020. Election season. Every three years, election hoardings from different political parties pop up around Dunedin, displaying the politicians vying for your vote (which you should definitely cast). But North Dunedin is probably not the best Read more...
Posted 2:54pm Sunday 27th September 2020
The Otago University Postgraduate Students Association (OPA) have responded to the proposal to turn Abbey College from a postgraduate to an undergraduate hall with an open letter to staff and University officials. Students have been asked to leave by 15 November. The open letter, which was Read more...
Posted 4:47pm Sunday 20th September 2020
Back in the good old days, OUSA held an annual student film festival called the Mothras. It was created by student Stephen Hall-Jones in '91 and lasted a whole two decades before being ruthlessly taken from us for being too expensive and timely to produce. R.I.P. Originally sponsored by Read more...
Posted 10:34pm Thursday 10th September 2020
About two months ago, Critic published a story titled 'A Seat at Our Table' which shared the experiences of Māori students here at Otago University and the stigma surrounding alternative entry pathways. While the article and interviewees were met with plenty of support, there was no Read more...
Posted 10:13pm Thursday 3rd September 2020
Dunedin loves its legendary cafes. They are meeting places, study spaces, a place for a catch up with friends, a gig, or a date. Our social lives, as well as our energy meters, revolve around these spaces. But there's a high chance that we don't know the stories behind these places, or Read more...
Posted 9:14pm Thursday 27th August 2020
Graduating is both scary and exciting. On one hand, it's a major milestone signifying great achievements, hard work and the start of a new chapter. On the other, it's a time filled with uncertainty and nervousness as we enter our first fancy grad jobs or gap years. But for the class of Read more...
Posted 8:44pm Thursday 13th August 2020
In just one day, the Dunedin Tenancy Tribunal ordered $7040 of compensation for two groups of student tenants who had their flats disrupted by construction work. Critic spoke to the two groups about what the process was like. One group of tenants, who flat on Leith Street, took Edinburgh Realty Read more...
Posted 8:16pm Thursday 13th August 2020
There are many sounds which come to mind when one thinks of Dunedin. The sound of students screaming at flat parties, the wrath of an evil seagull on the hunt for his perfect French fry, the shattering of glass bottles, the static of a lecturer's microphone, and perhaps most infamously, the Read more...
Posted 10:39pm Thursday 6th August 2020
Crunchy peanut butter is the superior type of peanut butter, and if you disagree with that, then you should take a good, hard look at yourself. There are some big issues going on in the world, but that doesn't mean there isn't room for debate about peanut butter. Usually, I Read more...
Showing results 1 - 10 of 24

Previous Results
Next Results

Annabelle Vaughan
Staff Writer