Posted 2:30pm Tuesday 17th May 2022
Someone has stolen an entire hive of bees – queen included – from the Peace Garden Albany street sometime in the last month. A three-box hive is worth about $500 at the moment, so it's a significant loss to the man who voluntarily keeps the bees and gives away the honey for Read more...
Posted 1:15pm Saturday 14th May 2022
You don't have to like Taylor Swift, but it's weird how vehemently some dudes will hate, hate, HATE Taylor Swift. Almost like they need you to know how much they hate her because otherwise they're not a man, or something. It's weird, and it's super toxic. I Read more...
Posted 2:51am Sunday 8th May 2022
Art and science are usually displayed as two ends of a spectrum, but each field is incredibly important to the other. Being a good artist is an integral part of communicating your science accurately, and being a good scientist is key to creating the best art possible. Critic Te Arohi sat down with Read more...
Posted 2:29am Sunday 8th May 2022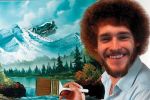 Someone once told me that art is like porn: you know it when you see it. And I think that's true. Of course, art is subjective. You might not like it, even if other people do. Most of our art comes from our art team, and quite a bit of it comes from student submissions, who want to Read more...
Posted 2:30pm Sunday 1st May 2022
Psyop: "Psychological Operation". Operations to influence the emotions, motives, objective reasoning, and ultimately the behaviour of governments, organisations, groups, and individuals. Big Honey, backed by international governments and agriculture lobbyists, just pulled off the Read more...
Posted 2:24pm Sunday 1st May 2022
Sanitarium is the company behind Up & Go, Weet-Bix and Marmite. They're also owned by the Seventh Day Adventist Church, meaning that they get some special say when it comes to where their tax dollars go. For a company that made $10 million in profit in 2019, that's quite the Read more...
Posted 1:43pm Sunday 1st May 2022
A Wikipedia user by the name of "Leevandervis" has been making edits to the Wikipedia page of Lee Vandervis, a Dunedin city councillor with a history of making controversial headlines. Critic received a tip about edits made to Vandervis' Wikipedia page on April 26, listed Read more...
Posted 1:38pm Sunday 1st May 2022
If you've always wondered why vapes are such a tough habit to kick, here's a possible reason why: it contains a fuckton of nicotine. To be precise, you'd get as much nicotine from a bottle of 30mg vape juice as you would smoking almost ten pouches of rolling tobacco, or over 700 Read more...
Posted 1:31pm Sunday 1st May 2022
Last issue, Critic published a story about an OUSA club-organised BYO in which two people suspected their drinks had been spiked. The girl who suffered the worst of the two experiences got in touch with Critic to correct some major details of the story. Jamie* did not make it home ok, as Read more...
Posted 1:29pm Sunday 1st May 2022
When I was two, we lived in Florida. Yeah, I know, woe is me. My parents, as you can tell from my mum's choice of footwear, were total hippies. And in 2000, they were big fans of Ralph Nader, the American Green Party candidate for president. I don't know how much you know about Read more...
Showing results 1 - 10 of 177

Previous Results
Next Results