Posted 8:43am Sunday 10th October 2021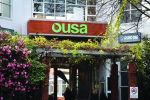 OUSA's Blues and Golds awards are "in recognition of the sporting, cultural and service achievements of current University of Otago students," said still-president Michaela Waite-Harvey. This year, Laurel Hubbard took home Best Sportswoman. Strangers on the internet, who Read more...
Posted 4:08pm Friday 1st October 2021
Two Australian universities mandated last week that all students, staff and workers on campus be fully vaccinated. La Trobe University and the University of Melbourne were the first to require this, with Melbourne requiring everyone on campus to be vaccinated from November 5. Otago Read more...
Posted 3:59pm Friday 1st October 2021
Ella, who works for OUSA Student Support, placed sixth in New Zealand's Top Dog with a Job contest. There were 402 entries this year for the overall contest, up 67% from 2020. Student support said, "firstly, we would like to congratulate all of the pups who were nominated and give an Read more...
Posted 3:33pm Friday 1st October 2021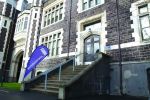 International students about to graduate from the Uni will just miss the deadline for an exciting new residency visa application. Those who graduated before September 29 2021 will be eligible. Many international students began a degree this year as a means of staying in New Zealand. Upon Read more...
Posted 3:30pm Friday 1st October 2021
There's a new residential college going up by Emerson's brewery, in case you've been wondering what all the dramatic scaffolding is for. Te Rangihīroa College is set to be operational by semester two, 2023. Chief Operating Officer Stephen Willis told Critic that the college Read more...
Posted 3:12pm Friday 1st October 2021
The DCC voted last week to make George Street a 10km/hour one-way system. Predictably, the move was met with mixed reviews. The Dunedin News Facebook page was, as always, ripe with all sorts of colourful comments, including ones that likened the change to the bombing of Hiroshima. Here are some of Read more...
Posted 2:44pm Sunday 26th September 2021
Employees of Starters Bar (RIP) have received a government-funded wage subsidy for the lockdown period, despite the fact that the bar never actually re-opened. OUSA CEO Debbie Downs said that because OUSA "fully expected [Starters] to be reopening post lockdown," the staff were still Read more...
Posted 2:40pm Sunday 26th September 2021
A magnitude 5.9 earthquake struck Melbourne on Wednesday around noon, the largest quake in seismically-quiet Victoria for 50 years. The earthquake came amidst increasingly tense collisions between riot police and 'unions' protesting the State's Covid policies. Jono, a PhD Read more...
Posted 2:36pm Sunday 26th September 2021
An initiation at the Leith Street complex turned into a pitifully-sized brawl during the sunset hours of Thursday 23 September. People abandoned their balcony and rooftop seats when the fights broke up, and spilled out into the streets when the music stopped. Three highschoolers watched the Read more...
Posted 3:47pm Monday 20th September 2021
Earlier this year, we wrote about a surge in postgraduate enrolment rates due to something we called a "panic Masters". This year, still unsure of what the future holds, some students have expressed that they'd rather stay away from further study than enrol in it just to feel like Read more...
Showing results 1 - 10 of 139

Previous Results
Next Results