Most of Dunedin is a concrete and shattered-glass wasteland. The only crops that grow are a large quantity of substandard housing, liquor stores and fast food restaurants. However, there are a few green spaces that, against all odds, have managed to produce life from Dunedin's inebriated fields. Oases of greenery abound in patches of barren dirt. In recognition of this miracle, Critic launched a flat garden competition to honour those who have green enough thumbs to grow plants at their flat.
Submissions were judged based on three factors, each on a scale from zero to ten:
Variety: reflecting the range of plants in the garden.
Aesthetic: reflecting the natural beauty of the garden, and;
Usefulness: reflecting the ability of the plants to be used, whether that be through consumption or anything else.
Thanks to everyone that submitted, the enthusiasm was unreal and there were some tough calls to be made. Here we consider the top three submissions for the main competition, with three special mentions for submissions that demonstrated something out of the ordinary.
First place: Eliana (23/30)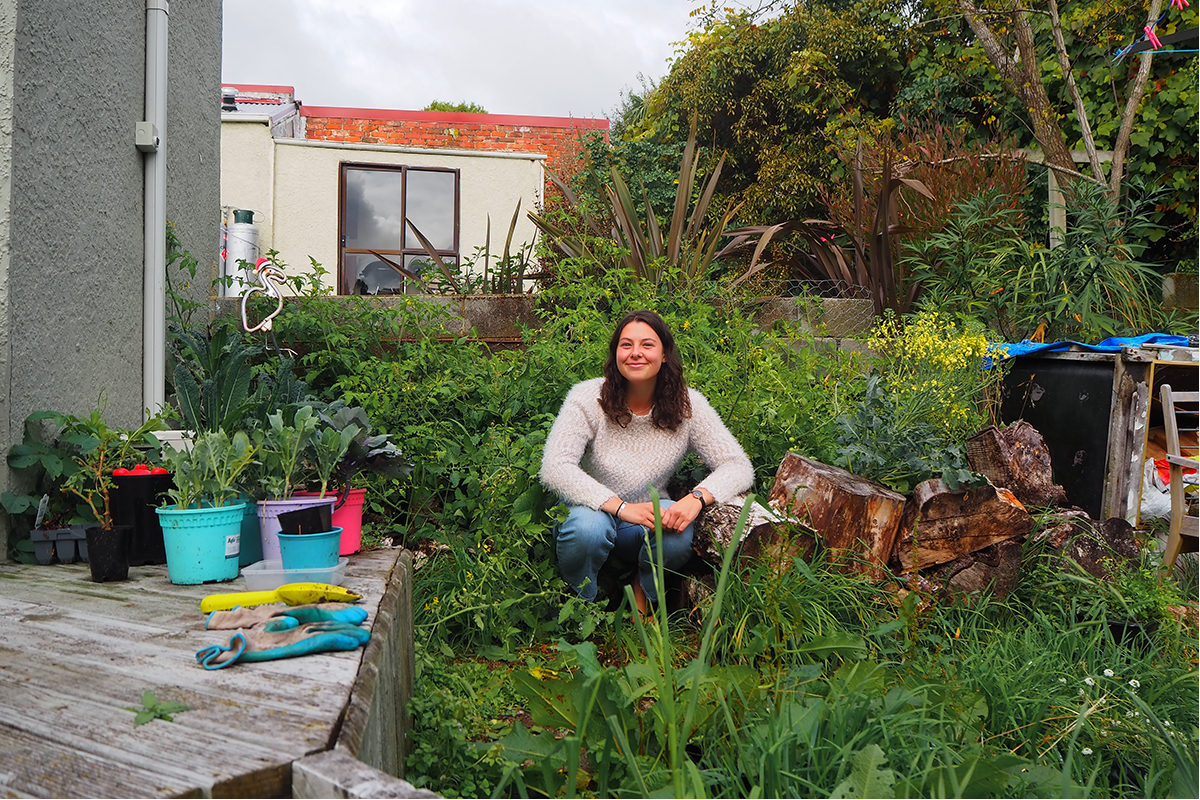 "I had inherited a heap of New World My Little Garden pots from a flat back in 2020. I set aside a Saturday arvo and must have planted about 50 of them - a mixture of tomato, lettuce, radish, spring onion, carrot, leek, broccoli, beetroot, kale, spinach, cabbage... the list goes on and I'm probably forgetting some. I had no idea whether the seeds would even germinate. But low and behold, a couple days later they started to sprout!

There was no proper veggie patch in the yard, so I had to get creative. I took some large blocks of firewood and used them to make a barrier beside an old bathtub that was left in our yard. I filled up the barrier with five big bags of soil and then got to planting.

I was a bit nervous to leave my garden for two and a half weeks over Christmas and New Year, but when I got back, I discovered that Dunedin's shitty, unreliable summer weather had done wonders for my garden. It had clearly produced just enough rain and just enough sun for my little garden to truly thrive!"
Variety - 9
Aesthetic - 6
Usefulness - 9

Second place: Sally and Ruby (19/30)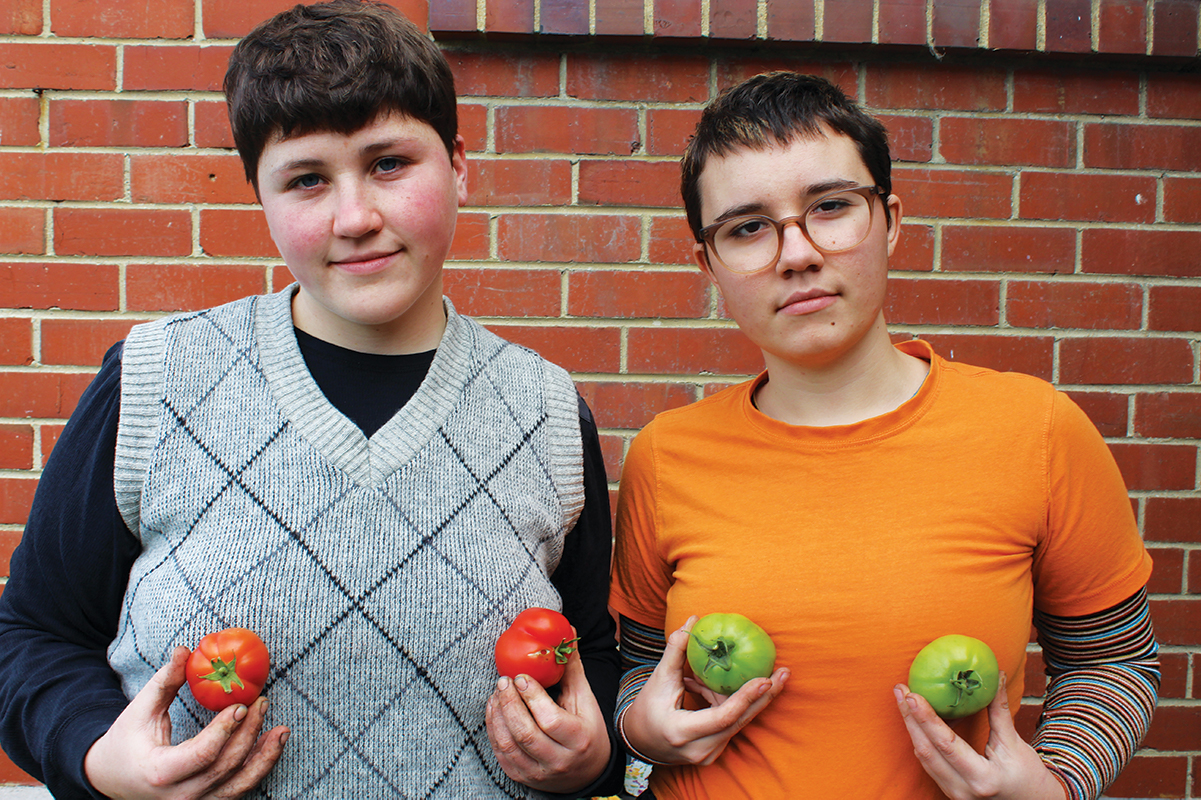 "We moved to our lovely London Street flat at the start of this year with three others. All of us are passionate about food, good produce, and the environment. Our flat has a small front yard which we weren't able to dig into. Ruby already had some plants in containers from a previous flat, which were the official start to Whio Farms. Sally was keen to get involved too, and soon a few pots turned into many.
One of the first things we did when we moved in was build a veggie planter from an old bed base left behind by previous tenants. Because we are between seasons we have a 'mad hatter' capsicum plant and an eggplant plant still fruiting, and some lettuce and broccoflower seeds germinating in 6-cell trays. Sally studies botany so is great at picking out what to plant and when. We recently harvested all of our tomatoes so we could replace the plants with broccoflower and beetroot. The green tomatoes became salsa and the others we made into sauce for eggplant parmigiana with eggplants from the garden."
Variety - 7
Aesthetic - 8
Usefulness - 7
Third place: Adrita (20/30)
"I have genuinely spent a good year and a half making my garden and I have a somewhat concerning amount of plants. It started at the beginning of 2021 when I decided to try to grow some herbs. They did pretty well, and then I just kept adding plants and most of them did alright considering the frosty conditions in Dunedin. Over the summer, everything flourished and now I am working on rotating out the summer crop for new winter vegetables."
Variety - 7
Aesthetic - 5
Usefulness - 7
Honourable mentions:
Jidapa
Jidapa receives a special mention because although the picture quality of the submission was poor (it was taken on an Android apparently) the garden is stunning. Frankly, it probably would have won if the pictures were better. Adding a human element, Jidapa says that keeping a garden provides a refuge from the high crime rates in the area.
Rata
Rata receives special mention because of the sheer quantity of indoor plants maintained by her flat. In addition to plants seen in the photo Rata says "there's a bunch more but we couldn't be fucked moving them."
Harry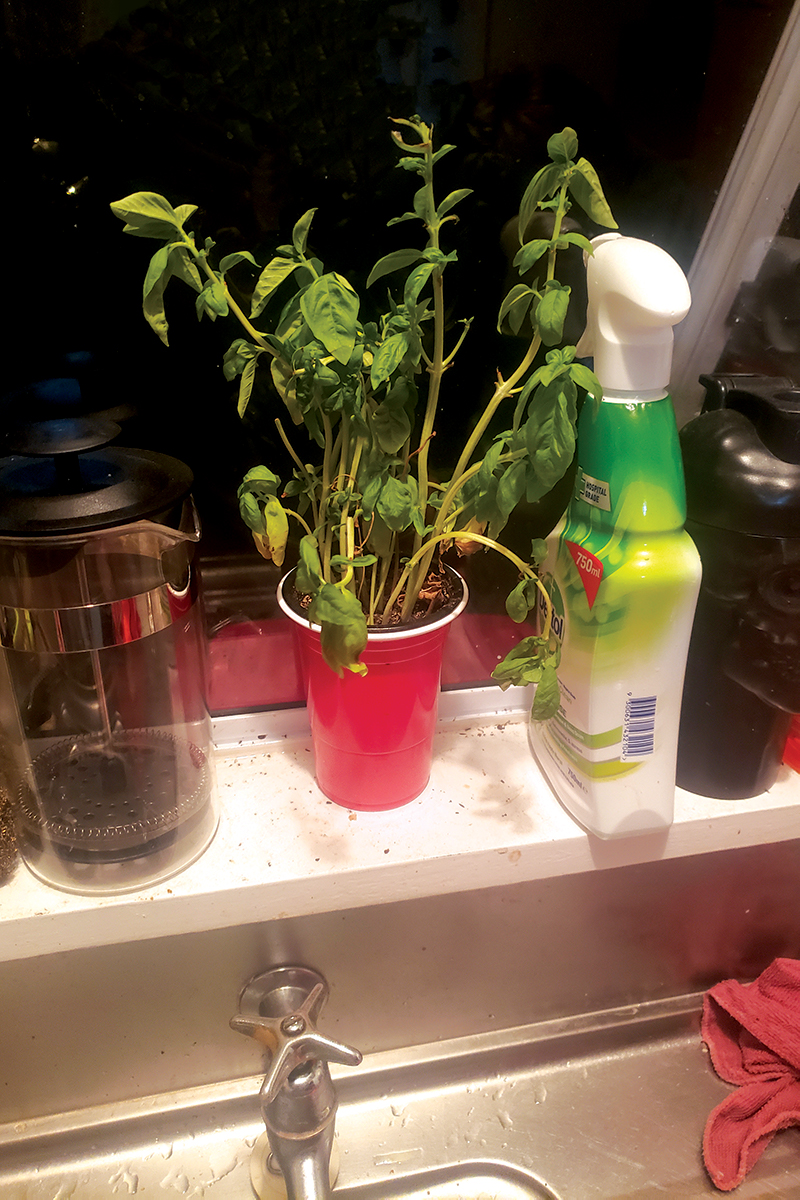 Harry receives a special mention for his submission of a basil plant perched atop a flat windowsill. His photo is included for its artistic value more than anything. The picture reminds us that in many ways, we are all a thriving basil plant encased in a beer pong cup.