Archive
Posted 5:25pm Sunday 25th July 2021 by Fox Meyer
Embarrassing to some, enlightening to many, the moment of sexual awakening is an almost universal experience. For many of us, our first crush was from a show or a film, and often defied logic in every way. Some people were turned on by turtles. Some by women old enough to be their mum. Critic Read more...
Posted 5:19pm Sunday 25th July 2021 by Critic
From a big bowl of minestrone to two cases of tonsillitis, Critic Te Arohi has collated the wackiest, cringiest, and most wholesome stories from Otago students on dating apps for your enjoyment. Let's be honest though. More often than not stories we hear from these apps, and dating in general, Read more...
Posted 5:01pm Sunday 25th July 2021 by Erin Gourley
Marie's* boyfriend didn't ask before choking her during sex. She was 18 at the time. "Looking back that was a red flag," she said. "At the time I went along with it and he kept doing it [whenever they had sex] so I thought, huh, this must be normal. I didn't Read more...
Posted 4:32pm Sunday 25th July 2021 by Asia Martusia King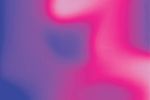 Content warning: Sexual violence. Vixen Temple should terrify you. She is an unstoppable force. She's a performance artist, an activist, a writer, a podcaster, a sex worker, and a self-proclaimed Satanic sex witch. She's single-handedly founded an online community for sex workers and Read more...
Posted 5:19pm Sunday 18th July 2021 by Elliot Weir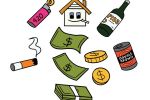 Out of interest, curiosity, and an effort to understand our audience and the wider student body, Critic Te Arohi conducted a survey over the mid-semester break, asking 50 questions that covered a wide range of topics from academics to politics to demographics to drugs. 439 people completed the Read more...
Posted 4:11pm Sunday 18th July 2021 by Erin Gourley
Breatha was a storyteller thousands of years ago. Not much is known about their life, aside from the fact that they were the first homo sapien to burn a piece of lounge furniture while intoxicated. All we have left today are their stories, which historians believe were usually told around a burning Read more...
Posted 1:15pm Tuesday 13th July 2021 by Asia Martusia King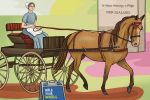 I have always admired the Amish. When I made bread in lockdown, it ignited a pastoral flame within my loins. I began to dream of sheep and buggies, of giant beards and shucking corn. With these scenes of a simple life in mind, I decided to try following the Ordnung — the set of rules for Amish Read more...
Posted 12:49pm Tuesday 13th July 2021 by Denzel Chung
Gone are the days when chugging back an RTD meant looking like a 14-year-old aching for a scrap at a Palmerston North skatepark. Ye olde Codys and Cruisers have been well and truly swept away by a tidal wave of new, hip, and rather tasty competitors. It is only right that Otago students Read more...
Posted 11:18am Tuesday 13th July 2021 by Sean Gourley
Flat break-ins in North Dunedin are almost more common than chlamydia. Insurance is expensive and when landlords don't pay for basic kitchen repairs, they sure as shit aren't going to pay for any decent home security system. So what can you do to prevent burglars taking your most prized Read more...
Posted 1:33am Monday 31st May 2021 by Elliot Weir
Critic Te Arohi offered to treat two lucky flats like the British Royal Family. Instead of providing them with billions in inherited wealth and a sense of ownership over entire countries, we followed them like paparazzi for a few days and made wild and problematically intrusive speculations about Read more...

Previous Results
Next Results

SHOW: