Posted 2:03pm Wednesday 22nd June 2022
The Department of Conservation (DOC) is set to reclassify 600,000 hectares of protected "stewardship" land on the West Coast - the size of over 3 Rakiuras (Stewart Islands). DOC says that this will provide stronger protections for its natural and historic features, but some worry that Read more...
Posted 1:37pm Wednesday 22nd June 2022
A group of filmmakers participating in the DocEdge documentary film festival have written an open letter over its acceptance of sponsorship funding from the Israeli Embassy in New Zealand. The embassy is supporting the screening of the film "Dead Sea Guardians," an Israeli Read more...
Posted 12:05pm Saturday 18th June 2022
The security guard who allegedly called a student "stupid" and "selfish" after issuing her a $300 fine for "stealing" a packet of tomato sauce no longer appears to be working at Night N' Day or Pak 'N Save, where he was also employed. This Read more...
Posted 1:37pm Saturday 4th June 2022
A nationwide tour by Counterspin, a group promoting Covid-19 misinformation and often violent rhetoric, was forced out of Dunedin city after sustained public pressure caused several hosts to pull out. The nationwide tour, titled "Let's Not Forget," had stopped in Read more...
Posted 4:48pm Sunday 29th May 2022
PHARMAC, Aotearoa's national drug-funding agency, will simplify the criteria for patients wanting to access pre-exposure prophylaxis of HIV (PrEP). The changes, which will take effect from 1 July, are being labelled as "a massively positive change for [the LGBTQI+] Read more...
Posted 4:26pm Sunday 29th May 2022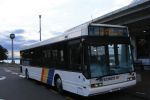 Bus commuters in Dunedin have been having it rough lately, with a wave of cancellations and delays hitting local services. These have been blamed on "high levels of illness" among bus drivers. The cancellations have been happening since at least May 17, when Orbus Read more...
Posted 4:23pm Sunday 29th May 2022
Hot on the heels of Omicron, a flu outbreak is now ripping its way through North D. Dunedin Hospital has already admitted nearly 200 emergency cases, with many more expected in the community. Across Aotearoa, after our immune systems enjoyed a cushy two years with zero influenza cases Read more...
Posted 1:41pm Sunday 15th May 2022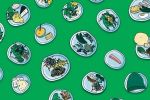 The Department of Human Nutrition has launched meal packages to help flats take some stress out of meal prep. It's one of a long list of initiatives that aim to snap students out of their perennial Indomie addiction. The Feed My Flat initiative is basically the same as My Food Bag or other Read more...
Posted 2:44am Sunday 8th May 2022
Otago Uni spent almost $3 million on travel expenses in 2020, including airfares, accommodation, taxis and car rentals. While these numbers were significantly impacted by Covid-19, the Uni is hoping to keep air travel to a minimum even as borders reopen. University data received by Critic Read more...
Posted 2:14pm Sunday 1st May 2022
It's a rapid rebranding unlike any other in history: from clumsy, unwieldy and distinctly uncool "electronic cigarette" to sleek, ubiquitous, essential lifestyle accessory. Here's how vapes got Aotearoa in a stranglehold: a story of powerful corporations, cheap manufacturing, Read more...
Showing results 1 - 10 of 125

Previous Results
Next Results

Denzel Chung
Chief Reporter