Posted 8:52pm Thursday 29th July 2021
E-scooter operator Neuron announced that they will offer 10,000 $10 vouchers to people wanting to scooter to their Covid-19 vaccination appointments. They're encouraging everyone eligible to take them up on the offer, including over-60s. Beginning from July 30, people who have the Neuron Read more...
Posted 4:11pm Sunday 25th July 2021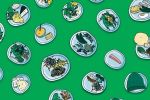 You know what they say: Give a man a sausage, he eats for a day. Teach a man to grill, and he'll love Jesus for life. A group of young people from Dunedin churches — mostly students — handed out an estimated 3,000 sausages and 1,000 hash browns, free-of-charge, over Re-O Read more...
Posted 4:01pm Sunday 25th July 2021
A student who attended the Silverline Festival is accusing organisers of not providing enough mental health support for attendees, but Silverline say feedback from their event was overwhelmingly positive. Last week, Critic Te Arohi reported that the event cost $26,000. The student reached out Read more...
Posted 3:28pm Sunday 25th July 2021
Nearly 700 tractors, utes and four-wheel drives passed through the heart of Studentville two weeks ago, participating in Aotearoa's largest farmer-led protest — and those behind the wheels had many hot-takes to offer to a mostly oblivious student community. Students accosted on Read more...
Posted 2:25pm Sunday 18th July 2021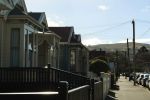 A North Dunedin landlord discovered damage to a flat during last year's lockdown and unsuccessfully took the tenants to the Tenancy Tribunal for $1800. The tenants, who were granted name suppression by the Tribunal, were not even at the flat at the time of the damage. The landlord Read more...
Posted 2:16pm Sunday 18th July 2021
Silverline, a student-led mental health advocacy group, spent $26,000 on a two-day festival centred around mental health. They are optimistic about the level of student engagement that the festival received. The 2021 Silverline Festival was held at the St David Complex on 21-22 May this year. Read more...
Posted 12:49pm Tuesday 13th July 2021
Gone are the days when chugging back an RTD meant looking like a 14-year-old aching for a scrap at a Palmerston North skatepark. Ye olde Codys and Cruisers have been well and truly swept away by a tidal wave of new, hip, and rather tasty competitors. It is only right that Otago students Read more...
Posted 1:09pm Friday 18th June 2021
Dunedin's Centre City New World denied students' requests for leave to sit exams, according to a student working at the supermarket. The supermarket owner denies this claim. An employee had applied for leave three weeks in advance for a University exam, said an anonymous student Read more...
Posted 4:57pm Sunday 30th May 2021
A student had their bottle collection wrecked by a landlord who "did not believe they were still on the property at the time," according to a Tenancy Tribunal ruling. Their landlord has hit back, saying "the Tribunal has got it half-right". Louis' tenancy for Read more...
Posted 4:02pm Sunday 30th May 2021
City Sanctuary volunteers have been installing backyard traps in student flats on Castle and Leith, as part of a research project investigating attitudes towards community trapping in Dunedin. Critic Te Arohi joined Kate and Toby, two volunteers, as they installed their 27th trap of the day Read more...
Showing results 1 - 10 of 53

Previous Results
Next Results

Denzel Chung
Chief Reporter