NZ
Posted 11:38pm Thursday 9th August 2018 by Charlie O'Mannin
Minister for Educations Chris Hipkins has rejected a request to repeal from the New Zealand Union of Students' Associations (NZUSA) to repeal Voluntary Student Membership, saying he "cannot make a commitment" at this stage. VSM, which was introduced by ACT back when it was Read more...
Posted 8:21pm Thursday 9th August 2018 by Esme Hall
New Zealand now has cross-party support on medicinal marijuana. And 78% of New Zealanders are in favour of legalising medicinal marijuana for pain relief, according to a Drug Foundation research poll. But, no political party is willing to put their name to another party's Bill on the issue. Read more...
Posted 7:14pm Thursday 2nd August 2018 by Sinead Gill
Diversity Week is an annual campaign by OUSA Queer Support and student volunteers to increase visibility and awareness of sexuality and gender diversity, and provides a platform for experts and students to educate each other on issues that the LGBTQIA+ community faces. The week started with Read more...
Posted 6:35pm Thursday 26th July 2018 by Esme Hall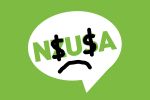 In the latest instalment of the New Zealand Union of Students' Association's dire financial situation, the association has started asking alumni for donations. NZUSA President Jonathan Gee said in an email requesting money that the organisation is at a "financial and Read more...
Posted 6:31pm Thursday 26th July 2018 by Joel MacManus
Flatmate violence is being treated as less serious than family or domestic violence by the police and the courts, despite there being no legal difference, according to lawyers at Community Law Otago. According to Caryl O'Connor, Managing Solicitor of Community Law Otago, the courts are Read more...
Posted 8:14pm Thursday 19th July 2018 by Esme Hall
The Tenancy Tribunal is like a court you go to to resolve issues with your landlord when normal communication has failed. But, even after successful Tribunal rulings, some students are struggling to get justice. Esme Hall reports. Victoria's current flat is Read more...
Posted 7:59pm Thursday 19th July 2018 by Esme Hall
From July 2019, rental accommodation must meet minimum standards for heating, insulation and ventilation, in accordance with a recent act passed by the government. But, a new survey has found that, a year out, almost 60% of landlords have done nothing to prepare for the changes. The HRV State of Read more...
Posted 6:52pm Thursday 12th July 2018 by Sinead Gill
The University of Canterbury branch of the student sexual violence campaign Thursdays in Black (TiB) say they were left without support and several hundreds of dollars out of pocket after a sexual harassment scandal ended NZUSA's TiB campaign. Critic reported last week that a Read more...
Posted 6:33pm Thursday 12th July 2018 by Charlie O'Mannin
In a move that probably should have caused more controversy, Knox Presbyterian Church has confirmed New Zealand's Prime Minister Jacinda Ardern as God, the supreme being. The church recently wrote "May Neve and all God's children flourish!" on their blackboard facing Read more...
Posted 10:13pm Thursday 5th July 2018 by Esme Hall
Want to stay at University forever? Well, now you (almost) can. If you are a student of Medicine, Dentistry, Optometry or Veterinary Science, the Government has extended the student loan limit from seven to ten years, meaning you will no longer need to take out personal loans to complete your Read more...
Showing results 1 - 10 of 209

Previous Results
Next Results