Posted 12:21am Friday 24th May 2019
Welcome to Issue 13, the Occult Issue. Instead of writing an editorial this week we decided to construct a Ouija board and channel the eternal spirit of His Miraculousness Archibald Campbell, the First Critic Editor, may he forever be in our loins. Critic Illustrators Asia and Saskia combined Read more...
Posted 11:49pm Thursday 23rd May 2019
OUSA Exec members Will Dreyer and Bonnie Harrison have said that Finance Minister Grant Robertson and Education Minister Chris Hipkins will not repeal Voluntary Student Membership (VSM) in this term of government. OUSA Finance Officer, Bonnie, said "it seems abundantly clear from Grant Read more...
Posted 11:15pm Thursday 23rd May 2019
In an impressive show of #studentengagement, 38 student submitted questions ended up in the upcoming OUSA Referendum. Admittedly, Critic submitted 21 questions, but most of those were actually submitted to us by students. Critic Editor Charlie O'Mannin is still sad his question to get OUSA to Read more...
Posted 6:06pm Thursday 23rd May 2019
In the depths of time before the world came into being (2001), in a dark and distant land (the American Midwest), a book was made. This book was called "Wicca Spellcraft for Men" and I bought a copy of it from a library sale for a single smackeroo. After all, I was a man, and I was Read more...
Posted 2:19pm Tuesday 21st May 2019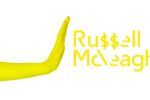 After consulting its members, the Society of Otago Law Students (SOULS) has decided not to accept sponsorship from law firm Russell McVeagh. SOULS cut ties with the law firm in 2018 when it was accused by multiple students, including one student from Otago, of systematic sexual harassment. In a Read more...
Posted 5:26pm Friday 17th May 2019
This time last year, Critic made international news. There were Slovak opinion pieces and arguments on French radio. There were stories in Reuters and CNN rung the editor at 2am. That's right, it's Issue 12, which makes it the one year anniversary of the Menstruation Issue. This time Read more...
Posted 10:37pm Thursday 16th May 2019
The Critic office has been the target of two break-ins over the past month, with two non-students, reportedly highschoolers with links to youth gang the "Vit-Cs", facing court action over the second break-in. At the first break-in, which happened over a month ago, the thieves stole Read more...
Posted 3:00am Friday 10th May 2019
Buying drinks in a bar is like artificial insemination. It'll cost more than your entire student loan and you'll end up being disappointed. Last week the media latched onto OUSA pointing out that buying alcohol in a bar costs too much. The ODT ran the inflammatory headline Read more...
Posted 2:25am Friday 3rd May 2019
The OUSA Referendum is always boring as shit and no one ever submits any questions. Mostly because it seems like it takes actual time and effort and requires a passion for student politics that most people simply don't have. The thing is, it's not that hard to get stuff added to the Read more...
Posted 1:11am Friday 26th April 2019
In 1999 the Rowing Club's shed burnt down. It was a little shack on the waterfront with a single shower and space for a couple of kayaks. Jump forward a few years and OUSA had built a giant $1.39 million Aquatic Centre in its place that was, and is, used by only a handful of students. OUSA Read more...
Showing results 1 - 10 of 189

Previous Results
Next Results