Posted 9:56pm Thursday 3rd October 2019
Radio One has not surveyed radio play-out on campus to establish whether more people are tuning in because there is less abrasive content, said Station Manager Sean Norling. "As for the abrasive/explicit content itself, this continues to be a work in progress, with most of the heavy lifting Read more...
Posted 9:43pm Thursday 3rd October 2019
Throughout Critic's reporting on tenancy issues this year, we have heard numerous stories of property managers slapping bogus cleaning fees on tenants. Alex* fought down a cleaning fee from $230 to around $60 this year. He said he "witnessed a pattern of unprofessional and Read more...
Posted 10:48pm Thursday 26th September 2019
Canta Editor Samantha Mythen said she is "super stoked" that her bid for editorial independence has been formally backed by the University of Canterbury Students' Association (UCSA) Executive. In last Monday's meeting the UCSA Exec instructed management to "prepare a Read more...
Posted 10:39pm Friday 20th September 2019
Samantha Mythen, the Editor of Canta (the University of Canterbury's student magazine), is fighting for editorial independence. She is alleging that, since her time as Editor, UCSA have stopped her publishing stories that are critical of the students' association or even of the Read more...
Posted 12:58am Friday 13th September 2019
Are Jack, Will and Sam the characters from a boring nursery rhyme? No, they're the OUSA presidential candidates for 2020. It was repeatedly brought up that Jack Manning, Will Moffett, and Sam Purchas were "stale, pale, and male" during the daytime presidential forum - mostly by the Read more...
Posted 1:01am Friday 6th September 2019
The University has said that "near-misses" provoked its ban on skateboards, bikes and scooters on campus, the "Walk Your Wheels" campaign, rather than actual injuries. An Official Information Act request to the University of Otago revealed that there have only been two Read more...
Posted 12:55am Friday 6th September 2019
The OUSA Exec wants an independent body to investigate sexual violence against students and staff, rather than incidents being handled by universities and polytechnics internally. In their meeting over the break, the OUSA Exec agreed to start lobbying the University of Otago, the New Zealand Read more...
Posted 12:45am Friday 6th September 2019
Critic will reserve a full judgement until the forums this week, but here is what you need to know about the returners and insiders of OUSA who are running. All the Presidential candidates are men (gross): Will Moffett, Jack Manning, and Sam Purchas. All we could find out about Will online, from Read more...
Posted 12:06am Friday 30th August 2019
The University Central Library will trial being open from 6am to 12pm seven days a week in the lead up to exams. The change in hours, which were previously 7am to 11pm, comes after OUSA President James Heath and Education Officer Will Dreyer negotiated with the Library Executive. "The Read more...
Posted 11:02pm Saturday 17th August 2019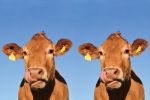 The University said that new sustainable Otago student-led business 'Spout Alternatives' should tender for the University's milk contract when the current supplier's three-year contract ends. Spout Alternatives founder Jo Mohan told Critic that cafes all over the country Read more...
Showing results 1 - 10 of 98

Previous Results
Next Results

Esme Hall
Retired News Editor