Posted 1:14am Friday 12th April 2019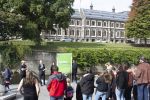 On Thursday, April 11, almost 800 kilometres from Parliament steps, OUSA marched a group of students and staff from the Union Lawn to the Leith steps across from the Clocktower. There, almost fifty people rallied for the return of Student Allowances for postgrads in sync with those who turned up in Read more...
Posted 1:11am Friday 12th April 2019
CONTENT WARNING: rape, sexual assault, sexual harassment Multiple survivors of sexual violence from Knox College reached out to Critic since our last story, and their experiences show the University of Otago's sexual misconduct procedures were not applied consistently Read more...
Posted 4:21pm Tuesday 9th April 2019
It's April, baby, and you know what this means: the University can now confirm how many students have enrolled at Otago for 2019. Yeet. Critic may only be reporting on it to beat the ODT to it but pettiness aside, here are some facts. Otago has seen a rise in 166 equivalent-full-time Read more...
Posted 2:01am Friday 5th April 2019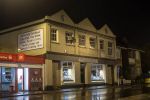 Ever wondered what was upstairs from the University Bookshop on Great King Street? Critic can reveal that it is currently a beautiful 500 square metres of untapped potential. We believe that since student fees helped OUSA buy the building a few weeks ago, it should be up to students to decide what Read more...
Posted 1:57am Friday 5th April 2019
A few weeks ago Critic looked into inconsistencies in tutor and demonstrator pay rates, and generally found that those who are getting a bad deal are the exception, not the rule. However, those on the worst end of the spectrum could be missing out on hundreds of dollars each semester. Nadia Read more...
Posted 9:28pm Thursday 4th April 2019
It's hard out there to have yourself a good sexytime. Uni life is damn stressful, and sometimes it's just so much easier to binge-watch hours of Kath & Kim before ending the night with a sad handy. But fear not! Chelle and Sinead took to the mean streets of the D to find the best Read more...
Posted 9:18pm Thursday 4th April 2019
Content warning: sexual violence mentioned How do you know if someone wants to have sex with you? Seriously, how do you? This is the question that researchers like Dr Melanie Beres have asked over 100 people from a range of ages, genders, and sexual orientations. Their Read more...
Posted 10:04pm Thursday 28th March 2019
Between the sunset of Flo-Week and the dawn of O-Week, a familiar black and yellow poster quietly returned to the OUSA bollards: the "Good One" campaign. "Good One" is a party register campaign run by a squad of OUSA, the Police, and the Proctor's Office, and is Read more...
Posted 9:51pm Thursday 28th March 2019
In last week's OUSA executive meeting there was an announcement that shocked all except Radio One staff and boomers; Radio One is going to scrub their station of naughty words. This isn't necessarily because the word "fuck" is pissing people off, but because it's Read more...
Posted 9:47pm Thursday 28th March 2019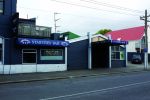 The Cook, U-Bar and other student locales beware and be shook; Starters may be on track to being one of the most successful bars on campus following it being purchased by OUSA, despite only having been open for one and a half months. OUSA CEO Debbie Downs said that Starters' current Read more...
Showing results 1 - 10 of 37

Previous Results
Next Results

Sinead Gill
Chief Reporter