Posted 5:01pm Sunday 25th July 2021
Marie's* boyfriend didn't ask before choking her during sex. She was 18 at the time. "Looking back that was a red flag," she said. "At the time I went along with it and he kept doing it [whenever they had sex] so I thought, huh, this must be normal. I didn't Read more...
Posted 3:46pm Sunday 25th July 2021
Data released to Critic under the Official Information Act shows that the smiley faces at AskOtago mostly receive dark green, very happy responses, but on Sundays the number of dark red, very angry responses skyrockets. Critic requested the data from the AskOtago smiley kiosks for March Read more...
Posted 3:14pm Sunday 25th July 2021
CW: Choking, violence, sex Porn has fucked us up. By us, I mean specifically Gen Z and younger Millennials, i.e most of us who are at University right now. I wasn't worried about this a week ago but now I am. This week, I wrote a feature about how normal choking during sex has Read more...
Posted 4:11pm Sunday 18th July 2021
Breatha was a storyteller thousands of years ago. Not much is known about their life, aside from the fact that they were the first homo sapien to burn a piece of lounge furniture while intoxicated. All we have left today are their stories, which historians believe were usually told around a burning Read more...
Posted 4:00pm Sunday 18th July 2021
OUSA have an old Twitter account. Or do they? The handle is OtagoUniStudAss, a joke so bad that it seems like Critic came up with it. There are fifteen tweets in total. The profile picture is someone jumping on a roof at the Hyde Street Party. They posted a photo of a burning couch in Read more...
Posted 2:47pm Sunday 18th July 2021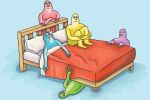 Living in a twin room might seem like your worst nightmare, but you do save a lot of money compared with the usual price of living in one of Otago's residential colleges. "I can't image paying full price," said Carolina*, who lives in a twin room in Aquinas. She only Read more...
Posted 2:12pm Sunday 18th July 2021
I have learned more about you all than I ever could have hoped. I know your age, year of study, major, whether you went straight from high school to uni, how prepared you felt starting uni, the most interesting paper you took, whether you work while you study, how much work impacts your Read more...
Posted 11:04am Tuesday 13th July 2021
Otago students will be targeted for drink driving in a new police campaign, the Campus Cop has warned. This is a big PSA that there will be more breathalyser stops on the streets around campus, starting from Re-O Week. The new campaign will see cop stops with breathalysers stationed around North Read more...
Posted 10:53am Tuesday 13th July 2021
Professor David Murdoch has many hats on his plate to juggle. He's still working in clinical practice for the Canterbury DHB, and he's still the Dean of Otago's Christchurch Campus. He's a pathologist, a career that has recently become very relevant and interesting Read more...
Posted 10:40am Tuesday 13th July 2021
AN OFFICE DIVIDED: We tried to review the bars of Dunedin and now several of our staff members are not on speaking terms. The opposing sides of this debate were immovable in their devotion to their favourite watering holes. Initially, Culture Editor Annabelle Vaughan volunteered to write Read more...
Showing results 1 - 10 of 176

Previous Results
Next Results