Posted 11:41pm Thursday 16th May 2019
Clementine Ford is cool. During our Sunday afternoon interview, the feminist writer ordered fish and chips, gave me all of the chips, and offered me wine twice. We launch right into rape culture on university campuses. "It's always existed and people will try as hard as they can Read more...
Posted 10:39pm Thursday 16th May 2019
Changes to the Bachelor of Pharmacy programme mean thirty-two third year students will miss out on placements in hospitals this year. A new Bachelor of Pharmacy curriculum has introduced clinical experiences earlier in third year. Dean of the School of Pharmacy, Professor Carlo Marra, said that Read more...
Posted 12:25am Friday 10th May 2019
On 2 May, OUSA Education Officer Will Dreyer asked for a one-hour extension to Central Library's hours in a meeting with University representatives. Instead, he came out of the meeting with a trial one-hour extension to the hours of the Marsh over exams. Over the upcoming exam period the Read more...
Posted 9:05pm Thursday 9th May 2019
"I found my old bra the other day and I could put it over my face. Each boob was bigger than my head," Dominique told me. She had a breast reduction when she was 17. "It was the best thing I ever did." Big boobs are seen as an attractive feature, like having long legs or Read more...
Posted 10:03pm Thursday 2nd May 2019
OUSA has met with the University to lobby for Central Library's opening hours to be extended until 12am. Currently, Central is open from 7am until 11pm, when freaky sirens sound, the lights flash on and off, and students are made to leave the library. Last Thursday, OUSA requested a change Read more...
Posted 9:29pm Thursday 25th April 2019
A restaurant with wheels. Food without a consistent location. Cuisine sans frontiers. A trailer filled with a range of hot cooking implements that must create some kind of health and safety hazard. As much as I love food trucks, they're a bit weird. Ordering from a food truck is like Read more...
Posted 1:56am Friday 5th April 2019
A turf war is shaping up among Dental School students over whether oral health therapists should be able to perform fillings, tooth extractions, and crowns (restorative treatment) on adults. If a new Dental Council proposal succeeds, oral health therapists (i.e. hygienists) would be able to do Read more...
Posted 11:36pm Thursday 21st March 2019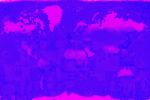 None of these phrases will help you find a train station. But at least you'll learn some Arabic slang, a few Cherokee phrases, and a selection of Japanese inspirational quotes. German Er ist dumm wie Bohnenstroh. Pronunciation: Ur ist dumm vee Bor-nen-straw. He is as dumb Read more...
Posted 6:39pm Thursday 7th March 2019
There are a lot of ways to waste your money (daily coffees, essential oils, cheap shots that are mostly syrup, fancy peanut butter from the Farmers Market). But there are none worse than paying off the rent that your flatmate didn't pay. Ari Cameron-Smith lived out that scenario. This year, he Read more...
Posted 8:23pm Thursday 28th February 2019
"We're not expecting a big night," Pete from Campus Watch tells me, making a bold prediction that turns out to be way off the mark. We're standing on the corner of Albany Street and Forth Street, watching a procession of drunken students in Highlanders jumpsuits leaving the Read more...
Showing results 1 - 10 of 11

Previous Results
Next Results

Erin Gourley
Staff Writer