As the candidate lists come rolling in from across the spectrum, the possible Government newbies are already vying for the attention of voters across the board. With that in mind, this week's
Critic
looks at five candidates to watch out for as the campaign rush begins. Hailing from a variety of party backgrounds, they represent the potential future of our parliament. While not all of them are in the media spotlight just yet, I suspect that they'll have their time in the strong New Zealand sun soon.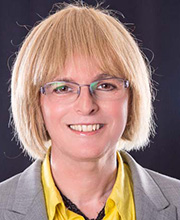 Kelly Ellis – Labour
If selected, Kelly Ellis will boast an impressive title – the second ever transgender politician in the New Zealand Parliament. She will be running for the Whangarei electorate, which is traditionally reasonably conservative and very blue; a brave move, perhaps. She is a lawyer and wants to focus on issues of poverty and inequality, especially in the Whangarei area.
More than this, however, is the potential her selection holds for transgender rights across the country. A strong advocate for helping those in prison who face sexual and physical abuse for their choices, Kelly is strong-willed and passionate about her cause. She has also set up TransAdvocates, an organisation dedicated to advancing trans rights. As a country, we legalised gay marriage; Kelly presents us with the opportunity to go beyond that and examine where we stand on transgender issues.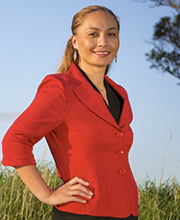 Marama Davidson – Green
A self-professed champion of social justice, Marama has thrown herself headfirst into the media spotlight since running for the Ikaroa-Rāwhiti by-election and being selected in the preliminary Green Party list. She adds to the Māori pool of candidates, with her heritage an important part of what she stands for. Her dedication to social issues is extremely impressive, having worked for ten years at the Human Rights Commission and being a founding member of Te Wharepora Hou Māori Women's Collective – all the while being a mother to six children.
Marama's potential can thus far be encapsulated in how she is already very prepared to take a stand on difficult issues. This has so far included attitudes to sex (appearing on TV3's Re-Think) and abortion legislation (in an article for the NZ Herald). Even though we are a largely progressive country, our abortion laws sit at the "archaic" end of the spectrum, specifying that there must be a danger to physical or mental health in order to qualify. Here is a candidate who proudly shares her own experiences and opinions – watch out for them.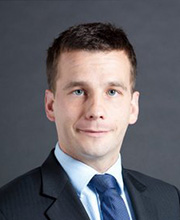 David Seymour – ACT
David Seymour is running for the Epsom electorate. For those of you who either a) closely follow the activities of Auckland's "elite" as though it were an extremely dull episode of
Gossip Girl
(even Epsom's Wikipedia page describes it as "exclusive" and "affluent"), or b) take an interest in electoral politics, you'll know Epsom is a bit of an anomaly. For those who don't – it's an ACT seat and has been since Rodney Hide snapped it from National's hands in 2005.
It makes sense, therefore, to put an ex-Auckland Grammar boy up for the job. Seymour previously ran for Auckland Central in 2011, and has worked as a ministerial advisor to John Banks (the ex-mayor of Auckland who currently holds Epsom's crown). David Seymour is surprisingly youthful, and is definitely part of the rejuvenation the ACT Party needs to get anywhere near the five per cent threshold. Much critique of the party image tends to toe the "rich old white men" line; the presence of David Seymour and new ACT leader Jamie Whyte seem to be part of a conscious effort to demonstrate publically that ACT can be in the best interests of young professionals as well. It will be interesting, however, to see if Epsom will offer Seymour the throne, and his campaign will be one to follow.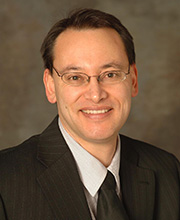 Dr Shane Reti – National
Shane is one of those National candidates who hasn't walked straight out of Candidates College with a Maggie Thatcher book under his arm and a Simon Lusk selfie. Rather, he has a medical degree from Auckland University and was awarded a scholarship to study at Deaconess Medical Centre, an affiliate school of Harvard. Unfortunately for Kelly Ellis, he is also running for the Whangarei electorate. This is perhaps the most attention Whangarei has received in years that hasn't involved some outrageous youth activity, racism, or a lawsuit.
With years of medical work under his belt, with a focus on dermatology, Shane has the potential to work with the National Party in improving and refining New Zealand's healthcare system. As Health Minister Tony Ryall is retiring, Shane is prime to step up within the health portfolio sphere. He boasts a strong record of community involvement, having been appointed as director of the Northland Health Board three times. In the economic sphere, he worked previously for New Zealand Trade and Enterprise, in a role that worked on development and planning. He has lived all over the world, a portfolio that could possibly help to turn Whangarei into the next "international city." Good luck with that.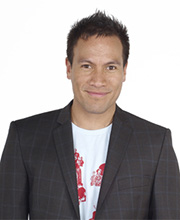 Tamati Coffey – Labour
Of all the candidates, Tamati is likely the one you've seen or heard of before. A former television superstar, Tamati has appeared on shows such as
What Now, Breakfast
(as a weatherman, no less),
Dancing With the Stars
(he won),
New Zealand's Got Talent
, and
Seven Sharp
. Known for his big smile and easy-going manner, I'm hopeful his warmth will exude from Parliament TV.
He'll be standing in the Rotorua electorate, and I do wonder if his candidacy is yet another attempt at making the Rotovegas nickname stick. The seat is currently held by National, so Tamati has a lot of work to do if he wants to steal it for the red team. He has said he wishes to focus on engaging non-voters, and he places a lot of emphasis on community, kids, and gay rights. His Twitter bio says he is "keen on saving NZ from the nats," an admirable and worthy cause – in this writer's opinion, anyway. If Women's Weekly had a "candidate of the year," I'd wager it would be him; he certainly appeals to the celebrity watchers in the Rotorua electorate.