Archive
Posted 9:28pm Wednesday 9th October 2019 by Sinead Gill
Students and staff are rallying against a "management of change" (MOC) proposal which would result in significant cuts to staff and papers in Otago's Marine Sciences Department. An anonymous academic from the department told Critic they felt the cuts were 'ironic' Read more...
Posted 5:59pm Sunday 6th October 2019 by Charlie O'Mannin
Critic has been around for 94 years. Over that time we've changed dramatically in every way possible. We've gone from a journal to a newspaper to a magazine. We've been wildly successful and we've been mediocre and we've been absolute shit. I've worked at Read more...
Posted 5:13pm Sunday 6th October 2019 by Caroline Moratti
Te Roopū Māori (TRM), the Māori Students Association, has results for their Te Rito executive for 2020. Karamea Pewhairangi was elected as Tumuaki, Miria Te Pou as Kaitiaki Pūtea, Maia Tipene as Kaituhi, Tutawake Dickel-Smith as Communications, Iritana Bennett-Fakahua as Read more...
Posted 10:03pm Thursday 3rd October 2019 by Nina Minogue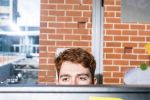 OUSA President James Heath is departing OUSA after three years of executive bullshit. Critic's intrepid reporter Nina Minogue sat down with the local sex symbol to talk about the year that has been and the years to come. What's your best memory of being Read more...
Posted 10:01pm Thursday 3rd October 2019 by Otessa Tuisila
"I'm a Pacific Islander, and so are you." New Zealand is an island that sits in the biggest ocean in the world, making you a Pacific Islander. If not ethnically, then geographically. On Monday 23 September, our Dunedin community came together to learn more about what is Read more...
Posted 9:59pm Thursday 3rd October 2019 by Sinead Gill
Picture this: a student wakes up to a pounding on his front door. He is sluggish from a late night of powerpointing for a presentation later that day, but drags himself to the door. On the other side are three police officers who greet him with tasers. Hours later, he is officially arrested and Read more...
Posted 9:56pm Thursday 3rd October 2019 by Esme Hall
Radio One has not surveyed radio play-out on campus to establish whether more people are tuning in because there is less abrasive content, said Station Manager Sean Norling. "As for the abrasive/explicit content itself, this continues to be a work in progress, with most of the heavy lifting Read more...
Posted 9:55pm Thursday 3rd October 2019 by Sinead Gill
Last week the post-election report of the OUSA Returning Officer Ben Baker, the independent arbitrator of OUSA elections, revealed how close students were to having a false representative announced on election night. Allegedly, on the final day of voting, one of the candidates and/or their Read more...
Posted 9:54pm Thursday 3rd October 2019 by Erin Gourley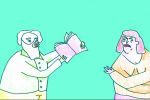 Emeritus Professor of Psychology and Politics Jim Flynn caused a stir last week when he asserted that his book had been banned. His manuscript, In Defense of Free Speech: The University as Censor, was rejected by UK publishing house Emerald Press because it might infringe hate speech laws or provide Read more...
Posted 9:51pm Thursday 3rd October 2019 by Sinead Gill
The 2019 Welfare Officer Kerrin Robertson-Scanlon has resigned, blaming the Exec for pushing her out after having her pay cut completely for not doing her work. There will be no by-election to replace her. OUSA rules dictate that elections can only take place during normal semester time, Read more...

Previous Results
Next Results

SHOW: