Archive
Posted 4:24pm Sunday 25th July 2021 by Alex Leckie-Zaharic
After a lengthy submission period, the Government has finally wrapped up their tertiary pastoral care code, called the Education (Pastoral Care of Tertiary and International Leaners) Code of Practice 2021. They now expect compliance from tertiary institutions throughout New Zealand. While there Read more...
Posted 4:14pm Sunday 25th July 2021 by Asia Martusia King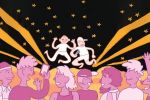 A Kate Bush flash mob, held in the Octagon on Saturday 17 July, was described as "euphoric" by student attendees. The Most Wuthering Heights Day Ever is an event held at locations around the world, where participants recreate the music video for musician Kate Bush's 1978 song Read more...
Posted 4:11pm Sunday 25th July 2021 by Denzel Chung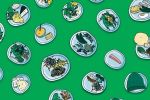 You know what they say: Give a man a sausage, he eats for a day. Teach a man to grill, and he'll love Jesus for life. A group of young people from Dunedin churches — mostly students — handed out an estimated 3,000 sausages and 1,000 hash browns, free-of-charge, over Re-O Read more...
Posted 4:01pm Sunday 25th July 2021 by Denzel Chung
A student who attended the Silverline Festival is accusing organisers of not providing enough mental health support for attendees, but Silverline say feedback from their event was overwhelmingly positive. Last week, Critic Te Arohi reported that the event cost $26,000. The student reached out Read more...
Posted 3:53pm Sunday 25th July 2021 by Runze Liu
New Zealand Police and Fire and Emergency New Zealand (FENZ) are investigating a fire that occurred in a rubbish bin in the Information Services Building at around 8pm last Sunday 18 July. According to FENZ, the bin in the female bathrooms on the Cumberland St side of the Link caught fire, Read more...
Posted 3:46pm Sunday 25th July 2021 by Erin Gourley
Data released to Critic under the Official Information Act shows that the smiley faces at AskOtago mostly receive dark green, very happy responses, but on Sundays the number of dark red, very angry responses skyrockets. Critic requested the data from the AskOtago smiley kiosks for March Read more...
Posted 3:28pm Sunday 25th July 2021 by Denzel Chung
Nearly 700 tractors, utes and four-wheel drives passed through the heart of Studentville two weeks ago, participating in Aotearoa's largest farmer-led protest — and those behind the wheels had many hot-takes to offer to a mostly oblivious student community. Students accosted on Read more...
Posted 3:23pm Sunday 25th July 2021 by Fox Meyer
A proposed change to the Code of Conduct would have made it possible for the Uni to fine you for having a littered front lawn. The University didn't go through with that change after receiving negative feedback from students, releasing their response on 10 July. Ultimately, the University Read more...
Posted 3:19pm Sunday 25th July 2021 by Fox Meyer
Remote PhD students will not be receiving a stipend from the University, even with a scholarship. 89 students have commenced their PhD at Otago remotely since the pandemic began. 13 have managed to enter New Zealand, and only seven of those students will be receiving a monthly stipend, according Read more...
Posted 4:00pm Sunday 18th July 2021 by Erin Gourley
OUSA have an old Twitter account. Or do they? The handle is OtagoUniStudAss, a joke so bad that it seems like Critic came up with it. There are fifteen tweets in total. The profile picture is someone jumping on a roof at the Hyde Street Party. They posted a photo of a burning couch in Read more...

Previous Results
Next Results

SHOW: