Archive
Posted 12:21am Friday 24th May 2019 by Charlie O'Mannin
Welcome to Issue 13, the Occult Issue. Instead of writing an editorial this week we decided to construct a Ouija board and channel the eternal spirit of His Miraculousness Archibald Campbell, the First Critic Editor, may he forever be in our loins. Critic Illustrators Asia and Saskia combined Read more...
Posted 11:49pm Thursday 23rd May 2019 by Sinead Gill
OUSA Exec members Will Dreyer and Bonnie Harrison have said that Finance Minister Grant Robertson and Education Minister Chris Hipkins will not repeal Voluntary Student Membership (VSM) in this term of government. OUSA Finance Officer, Bonnie, said "it seems abundantly clear from Grant Read more...
Posted 11:15pm Thursday 23rd May 2019 by Esme Hall
In an impressive show of #studentengagement, 38 student submitted questions ended up in the upcoming OUSA Referendum. Admittedly, Critic submitted 21 questions, but most of those were actually submitted to us by students. Critic Editor Charlie O'Mannin is still sad his question to get OUSA to Read more...
Posted 9:39pm Thursday 23rd May 2019 by Oscar Francis
A student with a physical disability is saying that the wheeled transport ban on campus is more than just an inconvenience for skateboarders; it does not consider the needs of students for whom walking around campus is not an option. Disability Services said students will be able to apply for an Read more...
Posted 9:36pm Thursday 23rd May 2019 by Sinead Gill
A month after the University approved a Sexual Violence Misconduct policy, students are still waiting to find out what that policy actually entails. In a statement to the media last month, the University explained that the policy would be operational once "a specific team of suitably Read more...
Posted 9:34pm Thursday 23rd May 2019 by James Joblin
Last month, the OUSA Executive bestowed the honour of lifetime OUSA membership on Michael Tull. The Exec gave the life membership after seeing a Facebook post by Tull that said he was "nearing the end of [his] days" and had always been disappointed he'd never been granted OUSA Read more...
Posted 2:19pm Tuesday 21st May 2019 by Charlie O'Mannin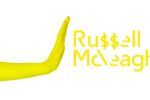 After consulting its members, the Society of Otago Law Students (SOULS) has decided not to accept sponsorship from law firm Russell McVeagh. SOULS cut ties with the law firm in 2018 when it was accused by multiple students, including one student from Otago, of systematic sexual harassment. In a Read more...
Posted 5:26pm Friday 17th May 2019 by Charlie O'Mannin
This time last year, Critic made international news. There were Slovak opinion pieces and arguments on French radio. There were stories in Reuters and CNN rung the editor at 2am. That's right, it's Issue 12, which makes it the one year anniversary of the Menstruation Issue. This time Read more...
Posted 10:46pm Thursday 16th May 2019 by Nina Minogue
In the wake of Critic's recent article on Four Walls Property Management, the current tenants of a Leith Street property have come forward with allegations of poor communication in regards to broken appliances and delayed payment for pest extermination. They say action was only taken after Read more...
Posted 10:44pm Thursday 16th May 2019 by Esme Hall
AUSA President Anand Rama has handed in notice of his resignation just nine weeks into his first semester as head of the organisation. In a Facebook post after his resignation, Rama said he was not "in a good headspace" during his tenure and said resigning was "[putting] myself Read more...

Previous Results
Next Results

SHOW: