Politics
Posted 1:24pm Sunday 19th May 2013 by Josie Cochrane
It appears the National Party is waiting until election year 2014 to give New Zealand's domestic tertiary students any excitement in the Government's annual Budget. Student allowances will continue to exist only for younger students and people studying for their first degrees. Students aged over Read more...
Posted 4:00pm Sunday 5th May 2013 by Jack Montgomerie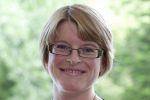 Green Party list MP Holly Walker has introduced a Private Member's Bill for the next ballot at Parliament, which aims to reinstate student allowances for postgraduate students. However, with little hope of majority support, the bill appears to be purely symbolic. In 2012, the government changed Read more...
Posted 5:49pm Sunday 14th April 2013 by Gerard Barbalich
Economically-minded students will be disappointed to discover that the Government has scrapped the voluntary repayment bonus for student loans, effective from 1 April 2013. While the incentive was in place, borrowers who repaid more than the minimum amount required had a 10% bonus credited to that Read more...
Posted 4:03pm Sunday 9th September 2012 by Staff Reporter
In a move that is bound to have special resonance for students, the government has decided to delay the controversial partial sale of Mighty River Power (MRP). Following a Waitangi Tribunal report that was delivered to the government on August 23, but is yet to be made public, the sale is now Read more...
Posted 4:03pm Sunday 9th September 2012 by Bella MacDonald
Full table of pass rates by subject available here: >>University of Otago Pass Rates by Subject 2009-2011 Picking papers has become even easier at the University of Otago after figures stating the average pass rate for each subject were released under the Official Information Act (OIA). The Read more...
Posted 5:17pm Sunday 2nd September 2012 by Staff Reporter
After months of debate, research, and whatever else it is that Members of Parliament do, they finally dealt with New Zealand's binge drinking culture by making absolutely no changes at all. In the first effort to create change by changing nothing at all Justice Minister Judith Collins announced Read more...
Posted 5:17pm Sunday 2nd September 2012 by Zane Pocock
Labour MP Louisa Wall's Marriage Amendment Bill, which aims to legalise gay marriage, passed its first reading in a landslide 80-40 conscience vote on the night of August 29. The vote drew a packed public gallery at Parliament, and with many tuned into Parliament TV social media outlets went Read more...
Posted 5:14pm Sunday 12th August 2012 by Callum Fredric
Critic has obtained documents from controversial race campaigner Louis Crimp, setting out a plan for a $2million campaign aiming to make New Zealand a "colourblind" (racially neutral) state. The campaign will be split into two distinct "brands", known as "Treatygate" and "Colourblind Read more...
Posted 8:39pm Sunday 3rd June 2012 by Callum Fredric
James "Jim" Peterson, the owner of Jim's Miniature New Zealand Flag Emporium on Hanover Street, has been slammed as a "sellout" after hiring a 20th employee last week, officially pushing his company over the line from "small, locally-owned business" to "Big Corporation". Protestors have called Read more...
Posted 8:39pm Sunday 3rd June 2012 by Callum Fredric
Labour MP Shane Jones, who has been dogged recently by allegations that he gave citizenship to an international criminal in exchange for donations to the Labour Party, has entered a bill into the members' ballot that would, if successful, provide free kittens to all. Mr Jones, who attracted Read more...
Showing results 1 - 10 of 28

Previous Results
Next Results

EDITOR'S PICKS
Psycho Nerd Goes on One-Man Killstreak

An online gamer has tragically turned his fantasy "Guild Wars" game into a real-life "killed wars" game after losing a fantasy battle and allegedly killing his cyber rival.

Lex: Coffee Cowboy

For almost two decades Lex has been making strong, hot coffee at the University of Otago, currently in the East Lane of the Information Services building.

How Wack Is Crack?

Poor, poor methamphetamine. It's the Tourism of the drug world – condemned, stigmatised, and used by the dregs of society.