Posted 12:51pm Monday 16th August 2021 by Denzel Chung
A recent Tenancy Tribunal ruling showed a landlord tried to claim $13,000 of damages from a NEV flat, but failed because the damage was only worth $4,000. The landlord "did not wish the tenants' names to be published," so their names were redacted from the Tribunal ruling. Read more...
Posted 1:01pm Monday 16th August 2021 by Denzel Chung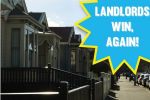 A mysterious carpet stain caused two Dunedin tenants to take their landlord to the Tenancy Tribunal, asking for $12,000 in compensation. The landlord responded that this stain formed because the tenant slept with his mattress on the floor for seven months — which the Tenancy Tribunal agreed Read more...
Posted 1:26am Saturday 31st July 2021 by Fox Meyer
Six60 have bought their old flat and will be renting it out to Performing Arts students. The four new tenants each year will receive a $10,000 scholarship and mentorship from the band. Official numbers on rent weren't clear, but current tenants pay $205 each per week. The flat is Read more...
Posted 1:15pm Monday 26th April 2021 by Alex Leckie-Zaharic
Cutlers is the first real estate company to release a flat list for Castle Street this year. For many upcoming flatters, it's the same shit, different year. A group of this year's freshers, having declared themselves besties for life just a few weeks into the year, will sign a flat Read more...
Posted 1:41pm Monday 26th April 2021 by Denzel Chung
Recent tax changes for investment properties have landlords and OUSA agreeing on one thing: Rent increases are "inevitable". With landlords arguing tax changes have forced their hand, OUSA is now exploring ways they can respond at both a local and national level. David Seymour, ACT Read more...
Posted 5:50pm Saturday 6th March 2021 by Denzel Chung
There's been an increase in flat damage in the North Dunedin area over Flo and O Week. Critic spoke to Lulu Gordon, a student whose flat got messed up on the final days of O Week. Lulu was in her lounge enjoying a post-bender Maccas feast with her flatties when a couple of Long Whites Read more...
Posted 1:38pm Sunday 7th March 2021 by The Critical Tribune
Dunedin landlord Michael Moneybags maintains that the possums in his London Street property's ceiling are not an issue that he needs to fix. Upon receiving a 14-day notice from his tenants to get rid of the possums, Moneybags did not respond. After a month, he told the tenants "the Read more...
Posted 2:15pm Saturday 6th March 2021 by Denzel Chung
Your students' association plans to turn the first floor of the University Bookshop into rental accommodation, and past Exec members are not happy about it. Two previous Exec members have questioned why a proposal rejected three times in the last five years was resurrected in Read more...
Posted 5:43pm Saturday 6th March 2021 by Erin Gourley
The Greasy Beaver Lodge is back, baby. The famous flat sign was resurrected three weeks ago, after the tenants made a request to their property manager. Annabelle, one of the current tenants, said that her flatmate emailed Cutlers over Christmas and said "it would make my Read more...
Posted 5:02pm Tuesday 2nd March 2021 by Erin Gourley
The team at OUSA Student Support dealt with 77 incidents of flatmate violence during 2020. According to Sage Burke, the manager of OUSA Student Support, this number was "about the same" as 2019. That number was "bad to start with," and given that a lot of Read more...
Showing results 1 - 10 of 11

Previous Results
Next Results

TAGGED ITEMS
Showing items with the tag:
tenant