Posted 3:30pm Sunday 10th October 2021
Following an emergency 1pm presser this afternoon, the nation has been alerted to the emergence of a dangerous new strain of Covid. The outbreak is centered on Dunedin North, according to Minister of Finance and assistant Prime Minister Grant "Red Robbo" Robertson who told the Read more...
Posted 12:36am Saturday 2nd October 2021
Contractors for Waka Kotahi (NZTA) have announced plans to concrete over bat roosts during the recently announced George St one-way upgrade. The announcement follows the revelation by RNZ that builder's foam was being used to fill in potential bat roosts on the route of the proposed Mt Read more...
Posted 12:35am Saturday 2nd October 2021
A group of pens sitting in the bottom of Connor Jackson's bag have revealed their dastardly plan to run out precisely in the middle of his LAWS101 exam. The hopeful first-year law student has no idea what his pens are scheming up for him. "I've been saving up for this moment all Read more...
Posted 12:35am Saturday 2nd October 2021
After spending most of his life aimlessly scrolling through cooking videos for entertainment, a student has made the leap to actually cooking a recipe from a video that he watched. In an interview with the Critical Tribune the student, who wished to remain anonymous, disclosed that upon Read more...
Posted 12:33am Saturday 2nd October 2021
Students across Dunedin were caught up in a sophisticated scam over the past week which exploited their core weakness: the ingrained need to get on the piss. The scam involved a text being sent to students prompting them to open a suspicious link. It promised a free box of booze if they download Read more...
Posted 3:56pm Sunday 26th September 2021
Cedar, a fifth year breather, decided to start walking to the supermarket during lockdown, because he really had "nothing better to do". To his sheer amazement, he discovered what he reckons is "one of the most beautiful scenes to gaze upon" and is nearly as good as Read more...
Posted 3:54pm Sunday 26th September 2021
In a shocking revelation, medical student Lily has admitted that she is "not a doctor". Lily's friend Sam was playing a game of pick up at Logan park. He twisted his ankle, and the crowd turned to well-known second year med student Lily for help. She refused. "I'm Read more...
Posted 7:05pm Monday 20th September 2021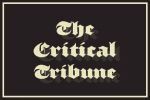 With North D flats increasingly scarce, freshers have been circling the next best option for affordable student accommodation in the area — park benches in the Botans. Local landlord Michael Moneybags was seen conducting a viewing of his park benches one afternoon, with six eager Read more...
Posted 7:04pm Monday 20th September 2021
Peaceful spring mornings on University campus have been disrupted by hordes of students descending upon the Leith to cleanse in lieu of their own scummy bathrooms. With flat viewing season rapidly kicking into gear, landlords are once again doing the bare minimum to make their hovels hospitable, Read more...
Posted 4:14pm Sunday 12th September 2021
A Japanese Nissan Leaf is sitting in a Yokohama showroom, apparently happily unaware of the abuse it will face at the hands of an Otago student in 20 years time. The electric car, decked out in Magnetic Red, was born at Nissan's Oppama Factory last month; far too young to even comprehend Read more...
Showing results 1 - 10 of 139

Previous Results
Next Results

The Critical Tribune
FAKE NEWS