Posted 2:12pm Sunday 1st May 2022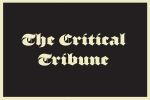 OUSA Finance and Strategy Officer Emily has been crunching the numbers on how to survive the next fiscal year, and came to the conclusion that they are in trouble. In order to combat this, she is introducing the Crypto Executive Position, which starts in two weeks. The new position is already being Read more...
Posted 2:11pm Sunday 1st May 2022
"Look, I don't want the liberal PC media woke brigade to cancel me," said Ms A. Von to Critic Tribune, "but if you take a closer look at the culture behind, y'know, pyramid schemes, something doesn't add up," she concluded, with all the authority of someone Read more...
Posted 2:10pm Sunday 1st May 2022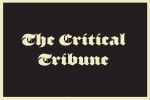 Local man Hugh Anon, a voracious Facebook disinformer, has discovered a use for pins and yarn that doesn't involve being homophobic or antisemitic. "It all started last year when lockdown took away my free speech," Hugh told the Tribune, "so I took to social media to speak Read more...
Posted 2:09pm Sunday 1st May 2022
The whole concept of one-trap-fits-all for paedophiles hasn't been super effective. Despite PFD's best efforts, not a single sexual predator was caught by their automated traps, presumably because the traps are rat-sized. A local predator said, "The council is generalising us which Read more...
Posted 1:24pm Sunday 10th April 2022
Local breatha Thomas Bangerson has been using his somewhat upcoming, mostly failing career as a house DJ as his prime drawcard on Tinder. The only reason he isn't playing the big stage, he claimed, "was because we're in red, so I'm at the same level as Subsonic, Read more...
Posted 1:22pm Sunday 10th April 2022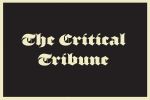 Sources close to the Mayor claim that the attempt to make George Street pedestrianised occurred after a run-in with DCC parking wardens. Mayor Hawkins's close confidants reported that the recent attempts to remove cars from George Street is an attempt to put parking wardens out of a job. Read more...
Posted 1:21pm Sunday 10th April 2022
Agents of the Crown have recently unearthed plans for MenuDeliverEats employees to institute a coup in the highest levels of the New Zealand government. This has confirmed the suspicions of local residents, who said "They don't fear anything. I've seen one park on double yellow Read more...
Posted 1:19pm Sunday 10th April 2022
The Richardson building has just received an award from the Appreciation of the Blind for Building and Architecture, or ABBA for short. This came as a shock to most people who have ever seen the building, but the Richardson building defended its title. "Most people don't see me in my Read more...
Posted 5:37pm Sunday 27th March 2022
Sometimes failure can lead people to their true calling, as recently discovered by an entrepreneur who lost her passion for first year Health Sci after one failed progress test. Now pursuing a Business degree, Critic became aware of Annie after several tearful complaints from Auckland HSFY students Read more...
Posted 5:36pm Sunday 27th March 2022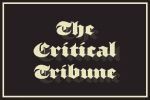 Critic Te Arohi had a chat with Danny, a third year student who, according to the Geography department, takes up 60% of discussion time in tutorials. "I mean, I don't really do the readings but I just kinda catch the vibe," he told Critic through hoons that he blew in our Read more...
Showing results 1 - 10 of 153

Previous Results
Next Results

The Critical Tribune
FAKE NEWS