Posted 2:32pm Sunday 26th September 2021 by Erin Gourley
Stop Sexual Harassment On Campus (SSHOC) has started a campaign to create an independent body that would monitor how universities in Aotearoa respond to sexual violence. They're encouraging staff and students at universities to fill out their petition in support of the new independent Read more...
Posted 2:49pm Sunday 26th September 2021 by Denzel Chung
Silverline, a student-led mental health initiative, has been called out for saying a sexual violence prevention workshop was about "sex and relating". On Thursday September 16, student Kayli called attention on Twitter to a Facebook post by Silverline, promoting a Student Job Search Read more...
Posted 4:32pm Sunday 25th July 2021 by Asia Martusia King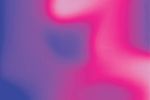 Content warning: Sexual violence. Vixen Temple should terrify you. She is an unstoppable force. She's a performance artist, an activist, a writer, a podcaster, a sex worker, and a self-proclaimed Satanic sex witch. She's single-handedly founded an online community for sex workers and Read more...
Posted 12:21am Sunday 11th April 2021 by Eileen Corcoran
TW: sexual assault, harassment, femicide. Sarah Everard followed all the rules women are taught from birth. She spoke to her boyfriend as she walked through a park home at 9pm on a Wednesday, she wore comfortable and warm clothes, and shoes made for running. Still, it didn't save her. She Read more...
Posted 5:02pm Tuesday 2nd March 2021 by Erin Gourley
The team at OUSA Student Support dealt with 77 incidents of flatmate violence during 2020. According to Sage Burke, the manager of OUSA Student Support, this number was "about the same" as 2019. That number was "bad to start with," and given that a lot of Read more...
Posted 8:42pm Tuesday 2nd March 2021 by Erin Gourley
A first-year student in 2020 was permanently excluded from the University of Otago after multiple sexual assaults against two students. This case, and three other allegations of sexual misconduct or assault, are detailed in the University's Discipline Reports for 2020. Otago University Read more...
Showing results 1 - 6 of 6
TAGGED ITEMS
Showing items with the tag:
sexual violence