Posted 1:56pm Sunday 8th May 2022 by Lotto Ramsay
The Otago Uni Campus contains a remarkably anachronistic blend of architectural styles and movements, truly putting the "camp" in Campus. Luckily for all you plebeians, Critic's resident team of expert architecture historians have compiled a guide to the unspoken symbolism of Read more...
Posted 3:19pm Friday 1st October 2021 by Erin Gourley
According to an informal Critic survey (conducted via the sophisticated method of tally chart), 42% of students are wearing masks in the Link. The survey, conducted last week, involved observing students at different times in the Link and on Union Lawn. Fewer students were wearing masks outside, Read more...
Posted 9:52pm Sunday 22nd August 2021 by Fox Meyer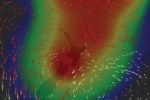 Users of the main building on Otago's Wellington campus were told on Thursday 12 August that they would need to relocate for at least a month. The building was found to be compliant with just 15% of the earthquake safety requirements of New Zealand's New Building Standard. Staff and Read more...
Posted 3:17pm Sunday 22nd August 2021 by Annabelle Vaughan, Fox Meyer, and Keegan Wells
Much like Regina George's hair, Otago University is full of secrets. Tucked away in the streets of North Dunedin, there exist all kinds of weird and wonderful traditions. One of them is the Meatloaf Party. Critic Te Arohi attended the 30th anniversary of the event, which means that meatloaf Read more...
Posted 3:11pm Sunday 22nd August 2021 by Asia Martusia King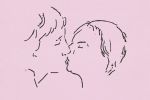 CW: Homophobia. Students were a "driving generation" in queer liberation, says Chris Brickell, Professor of Gender Studies and LGBT historian. Otago University was no exception. Here's an abridged history of our forebears and Read more...
Posted 3:13pm Sunday 22nd August 2021 by Sophia Carter Peters
I have lived in Dunedin for long enough to be bored by Castle Street (AKA more than one year), and in that time, I've realized this town has some weird-ass buildings. Anyone who has set foot inside Archway Lecture theatres knows what I mean. Why are there so many entrances, but so few Read more...
Posted 1:28pm Monday 16th August 2021 by Fox Meyer
Each year, bets are taken on when the first Magnolia bloom will appear between the Clocktower and Quad. This year it was August 10. The average blooming date has gotten earlier and earlier since records began in 1995. Gut instinct would attribute this early blooming to climate change. As seasons Read more...
Posted 1:45am Monday 9th August 2021 by Asia Martusia King
When you're a teenager, you hide your questionable content beneath the bed. When you're a university, you hide them on the roof. Here are some of the things lurking above you right now. Microbiology — Covid Do you love scrumptious diseases? Wish you could Read more...
Posted 4:13pm Sunday 1st August 2021 by Runze Liu
Do you live in a society that places unhealthy and unrealistic expectations of masculinity upon you? Are you torn between the increasing pressure to be emotionally articulate and in touch with your feelings, in a context where men are only valued for their achievements and ability to assert Read more...
Posted 5:22pm Sunday 1st August 2021 by Susana Jones
Water fountains are a staple all around campus. They are one of our most reliable and vital resources. There's just one problem: They all seem to taste different, despite being on the same campus, and presumably being attached to the same pipes. I put my scientific skills to the test, and Read more...
Showing results 1 - 10 of 27

Previous Results
Next Results

TAGGED ITEMS
Showing items with the tag:
campus