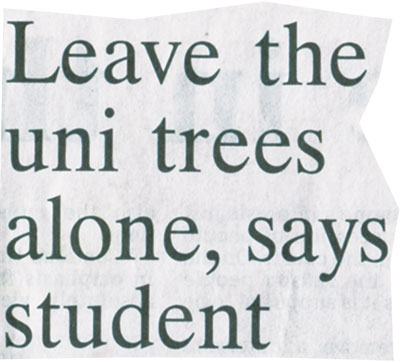 Tree huggers unite; the university is killing living things for a new paved area.

If you've been dying for Uber to hit Dunedin because that $5 taxi ride on Saturday night is starting to hit you in the pocket, you're out of luck. But they are delivering ice cream as a promotion, so that's a good thing.

We all know the student area is a goldmine for burglars, but perhaps if they started washing your week-old dishes, it might make you feel better.
A firewalking demonstration happened at the university earlier in the week. It was described as being an event with "squeals of delight", which is not really how I would describe walking on fire.