Pluto must have felt pretty gutted back in the day when it was reclassified from a planet to a dwarf planet. But now it has a reason to be loved again: a near-perfect rusty red heart formation has been found on the dusty, cold planet.
With a seemingly simple article title, you would think something dodgy was happening here, right? But, in fact, four fire trucks and one house fire were involved in this perfectly legal smoke inhalation.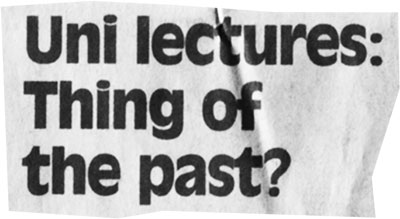 Feel like never going to a lecture ever again? Maybe you should consider transferring to the University of Adelaide, with the school planning to completely phase out lectures in place of online materials.

The Dunedin police are on the lookout for, quote, "American musician, Jerry Lee Lewis" after a piano was set on fire on Leith Street.
If you're feeling a bit blue post-Re-O Week, the thriving metropolis of Naseby was fizzing for its upcoming curling competition. Time to get your buzz on the ice!