With books on the brain following the annual Dunedin Writers & Readers Festival, writing about illustration seemed a logical choice this week. These five contemporary artists each take the concept of illustrating for children in completely different directions, showing that the picture book page can be just as versatile a platform as a canvas or gallery space.
Wolf Erlbruch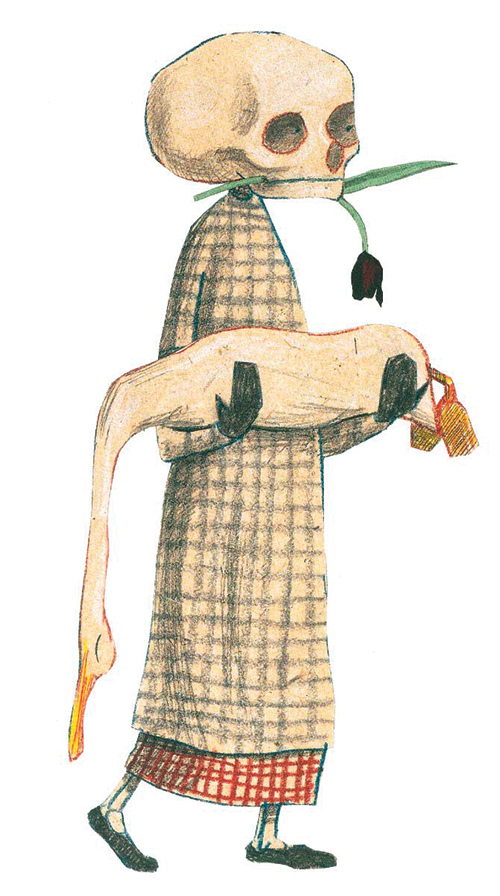 Recent winner of the Astrid Lindgren Memorial Award, illustrator and writer Wolf Erlbruch creates stories that are warm and full of character despite their minimal approach. In primary school you were probably read The Story of the Little Mole Who Knew it was None of his Business, a simple and hilarious book geared to make children crack up about poop jokes. But then there's also Death, Duck and the Tulip, a beautiful and moving story about death and the afterlife. Death is a caring skeleton carrying a flower, at once arresting and intriguing.
John Kenn Mortensen
Post-it notes become canvas for this artist, who crafts ghoulish creatures and fanged monsters in miniature using a ballpoint pen. These illustrations ignite the imagination of some kids and completely petrify others — skeletal wraiths floating amongst dying winter trees, enormous shadowy giants wading across desolate ocean waves. Fun, fearsome, fantastic.
Jeffrey Fulvimari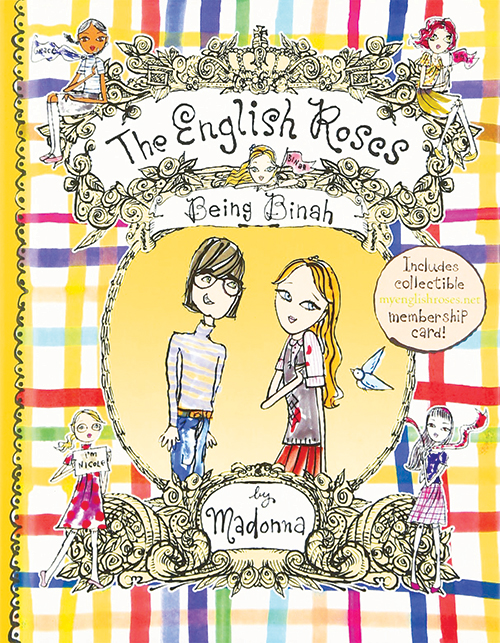 He illustrated for Madonna, is big in Japan and is among the most glamorous picture book artists working today. Fulvimari draws women who are varied, romantic and abstracted, with splotchy colouring and imperfect linework. Somehow his messy style, coupled with a keen sense of fashion, pattern and texture, always results in effortlessly chic and captivating images.
Shaun Tan
Surreal and breathtaking, the detailed worlds created by Shaun Tan are easy to get lost in. Tan is never one to shy away from the big issues, and has illustrated books dealing with colonisation, ecological destruction, immigration and alienation. Years ago in The Arrival he told the story of a family moving to a new world, filled with the daunting complexities and delightful surprises of an alien culture. More recently Tan has delved into the dark realm of Grimms' fairy tales, creating unique takes on these culturally intrinsic stories.
Kate Knapp (Twigseeds)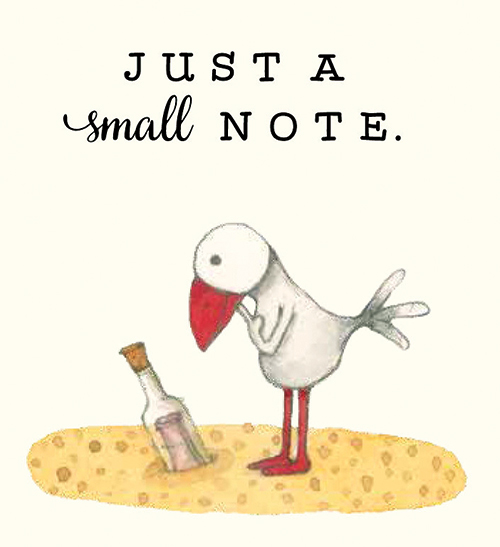 To finish with something closer to home, the Twigseeds brand was started in the '90s by Australian artist Kate Knapp. Dubbed 'feathered philosophers', the birds which dominate Knapp's art serve two equally important purposes - to illustrate inspirational quotations, and to look darn adorable while doing so. Twigseeds is a unique and comforting world to delve into, and I look forward to seeing where Knapp takes it from here.