Posted 2:29am Sunday 8th May 2022 by Fox Meyer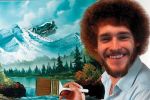 Someone once told me that art is like porn: you know it when you see it. And I think that's true. Of course, art is subjective. You might not like it, even if other people do. Most of our art comes from our art team, and quite a bit of it comes from student submissions, who want to Read more...
Posted 2:31am Sunday 8th May 2022 by Anna Robertshawe
The Covid-19 pandemic, the fast pace of uni life and a lack of a Fine Arts programme at Otago Uni are all challenges for Arts students here. Despite these barriers, the Otago University Art Club continues to make space for creative expression and facilitate connection through art. The club Read more...
Posted 2:51am Sunday 8th May 2022 by Fox Meyer
Art and science are usually displayed as two ends of a spectrum, but each field is incredibly important to the other. Being a good artist is an integral part of communicating your science accurately, and being a good scientist is key to creating the best art possible. Critic Te Arohi sat down with Read more...
Posted 2:59am Sunday 8th May 2022 by Annabelle Vaughan
Paemanu: Tauraka Toi was one of the most recent exhibitions held at the Dunedin Public Art Gallery. The exhibition worked with over 40 Ngāi Tahu artists, presenting them with the opportunity to display their art and personal journeys in a collaborative way which facilitated connection with Read more...
Posted 4:05pm Sunday 22nd August 2021 by Asia Martusia King
Living in Dunedin, chances are you've seen a variety of street art — a couple of hoiho beside Market Kitchen, or the rooster outside of CJ's supermarket. Bruce Mahalski is the artist behind these creations, performing necromancy on the Animal Attic's ailing taxidermy, bringing Read more...
Posted 2:25pm Monday 16th August 2021 by Keegan Wells
Jacob Koopman is one of the newest creatives emerging onto our local art scene. Jacob is currently blessing the eyes of many with his work, which blends realism and surrealism. Jacob is an artistic powerhouse who enjoys painting, usually while lying on the floor of his "poor-lit and mostly Read more...
Posted 1:46pm Monday 16th August 2021 by Erin Gourley
Untitled by Dave's Flat Dave's Flat are the elusive artist behind last week's centrefold in Critic. Like Banksy, they do not want their identity to be widely known. The work is as mysterious as its creators; an egg in an eggcup, with the word 'Dave' written Read more...
Posted 1:05pm Monday 16th August 2021 by Alex Leckie-Zaharic
If you've been walking around Uni in the last week you might have noticed the plywood signs placed on the Union Lawn and outside the museum. Masters of Fine Art candidate Maggie Covell spoke to Critic about her project, saying that the installation centres on mental health and body autonomy Read more...
Posted 1:39pm Monday 16th August 2021 by Asia Martusia King
If you can't jump into paintings, that's embarrassing for you. I do it all the time. One day, my hubris will get the better of me and I will be trapped in one forever. If I get to choose which painting that is, it'll be one of these. I've excluded any landscape paintings of Read more...
Posted 2:21pm Monday 16th August 2021 by Sasha Freeman
Rate Interpretive dance. I'm not being ironic, I literally rate that shit as art. That 'Norman For You' episode called Dumb Starbucks that people thought might be a Banksy installation before the episode aired. The girl flatmates' art and wine nights. I Read more...
Showing results 1 - 10 of 81

Previous Results
Next Results

TAGGED ITEMS
Showing items with the tag:
art