Posted 4:24pm Sunday 16th May 2021 by Annabelle Vaughan
The annual Otago Capping Show is back for its 127th year, with shows running from May 13 to May 21. Critic sat down to chat with some of the cast and crew to talk about what went into creating this year's performance and everything in between. Actor Lucy, Video Director Alex and Stage Read more...
Posted 3:47pm Sunday 16th May 2021 by Erin Gourley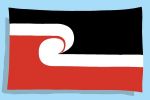 Tikanga and te ao Māori will now be taught in all of the core papers of a law degree, after a unanimous vote on Friday 7 May by the Council of Legal Education. The Council of Legal Education sets the requirements for all LLB courses in Aotearoa. President of Te Roopū Whai Read more...
Posted 9:43pm Friday 26th March 2021 by Oscar Francis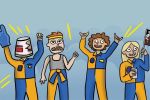 Let's just be clear on one thing: I'm not being anti-rugby. Rugby is a great game. It's something that we orientate our identity around, both as individuals and a nation. Going to the stadium gives a lot of us a feeling of fitting in, and stability in an uncertain Read more...
Posted 10:21pm Saturday 6th March 2021 by Elliot Weir
The first question Critic asked Sam, as we sat down for an interview in the sun, was how The Bacchae is pronounced. The answer, apparently, is 'back-eye.' The play is an ancient Athenian tragedy written by Euripedes, reimagined for a modern audience by a local team led by Read more...
Posted 10:37pm Tuesday 2nd March 2021 by Elliot Weir
From deliveries to dismissals, dibbly-dobblers to golden ducks, cricket is an elaborate and perplexing way to waste your time. There are a lot of made-up words involved, like 'inning' and 'wicket' and 'dilscoop.' Aside from white men over the age of 50 and people Read more...
Posted 11:23pm Tuesday 2nd March 2021 by Sophia Carter Peters
How long have you been in Dunedin? a. Less than 2 years Read more...
Posted 12:58pm Sunday 8th October 2017 by Liani Baylis
Do you remember a few weeks ago when I (hopefully) changed your life and told you about aquafaba? That amazing shit inside the chickpea can? Well I've finally got my ass into gear to bring you something to make using it. Guess what, team? It's your lucky day because this delectable tart Read more...
Posted 1:02pm Sunday 8th October 2017 by Lisa Blakie
For the last issue of 2017, I really wanted to highlight the magical parts of gaming. Those experiences that stick with you forever, that make for awesome stories at parties, that you remember with fond nostalgia, and that can bring you to tears. These parts of gaming are what make me keep playing. Read more...
Posted 1:09pm Sunday 8th October 2017 by Jessica Thompson Carr
This book will take you a day or two days tops to plough through. At times it's thrilling, but the format is simple and McCarthy has dropped all quotation marks and "he said" / "she said" to make the writing have a smooth feel. A father and his son (unnamed) push Read more...
Posted 12:33pm Sunday 8th October 2017 by Waveney Russ
Give Lync Aronson a medium to advertise his cause and he will. A library bookcase, an unfortunately timed fire drill, an instant camera sitting on the bank of the Leith; he'll sniff out advertising opportunities before you've even noticed that free food Friday poster taped to a tree. The Read more...
Showing results 1 - 10 of 646

Previous Results
Next Results

TAGGED ITEMS
Showing items with the tag:
culture