Posted 4:56pm Saturday 21st May 2022
Even though it doesn't feel like it, Covid-19 is still spreading amongst the student community – now joined by an old friend of ours, the flu. In-person lectures have resumed and the Government's mask mandate has now been dropped. Meanwhile, the official advice from the University, Read more...
Posted 4:53pm Saturday 21st May 2022
*Note: the views expressed in this article do not represent the opinion of the whole Filipino community* On May 9, the Philippines elected Ferdinand "Bongbong" Marcos Jr, the son of previous president Ferdinand Marcos, as their new President. Sara Duterte, daughter of outgoing Read more...
Posted 4:45pm Saturday 21st May 2022
A leaked United States Supreme Court draft majority opinion has revealed plans to overrule Roe v Wade, a 1973 Supreme Court decision which upholds the right to an abortion as a constitutional right. The decision, if followed through on, is expected to have wide-reaching implications for other human Read more...
Posted 9:35am Sunday 15th May 2022
CW: genocide, ethnic cleansing On Saturday May 7, the Palestine Solidarity Network Aotearoa (PSNA) held a rally from the Museum Reserve to the Octagon. Around 60 people took to the streets with placards, chanting the Palestinian independence slogan: "From the river to the sea, Palestine Read more...
Posted 9:26am Sunday 15th May 2022
On Saturday 7th May, the Dunedin Ōtepoti Vegan Society (DŌVeS) held a bake sale for Ukraine on the Museum Reserve. What link does veganism have with Ukraine and what does buying baked vegan treats achieve? Critic Te Arohi went along to find out. DŌVeS originally hatched the idea of Read more...
Posted 1:37pm Saturday 14th May 2022
J Day hit the heart of the Octagon last Saturday from noon till 4:20 (blaze it, nice). J Day is an event 20 years in the running, calling for weed to be legalised and more generally a celebration of cannabis culture. Critic Te Arohi reported from amidst the smog and bravely conducted interviews over Read more...
Posted 2:42am Sunday 8th May 2022
On Saturday April 30, around 30 people gathered in the Octagon as part of a nationwide protest to call for an immediate ban on all live animal exports. People held signs with images of animal abuse amidst a number of speeches and chanting. Despite high-profile announcements that the practice would Read more...
Posted 2:40am Sunday 8th May 2022
CW: War crimes, assault A candle-lit vigil was held in the lower Octagon to commemorate the innocent victims killed in Ukraine by the Russian military. Around 60 people were present at the event, with attendees expressing a mixture of sadness, anger and fatigue over the ongoing, violent Read more...
Posted 1:59pm Sunday 1st May 2022
Despite borders reopening and Aotearoa once again officially 'open' to international students, eager student travellers have hit one critical snag: Immigration New Zealand (INZ). Processing struggles have left many overseas students in limbo as a result. Since April 12, Aotearoa Read more...
Posted 2:14pm Sunday 24th April 2022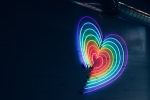 An after-school creative space, the Ōtepoti Youth Space, is being launched in Dunedin. Focused on high-school aged rangatahi, the aim is to make this a supportive and constructive space to engage with rangatahi and "celebrate… their creative talents". Hailey Xavier, Read more...
Showing results 1 - 10 of 29

Previous Results
Next Results