Posted 2:40am Sunday 8th May 2022
CW: War crimes, assault A candle-lit vigil was held in the lower Octagon to commemorate the innocent victims killed in Ukraine by the Russian military. Around 60 people were present at the event, with attendees expressing a mixture of sadness, anger and fatigue over the ongoing, violent Read more...
Posted 1:59pm Sunday 1st May 2022
Despite borders reopening and Aotearoa once again officially 'open' to international students, eager student travellers have hit one critical snag: Immigration New Zealand (INZ). Processing struggles have left many overseas students in limbo as a result. Since April 12, Aotearoa Read more...
Posted 2:14pm Sunday 24th April 2022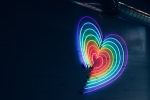 An after-school creative space, the Ōtepoti Youth Space, is being launched in Dunedin. Focused on high-school aged rangatahi, the aim is to make this a supportive and constructive space to engage with rangatahi and "celebrate… their creative talents". Hailey Xavier, Read more...
Posted 2:12pm Sunday 24th April 2022
The ship Stony Stream has just landed in Port Chalmers, carrying 25,000 tonnes of phosphate from Moroccan-occupied Western Sahara. This phosphate, which critics call "blood phosphate," has been linked for decades to serious human rights abuses. Aotearoa is one of the last countries in Read more...
Posted 12:47am Saturday 23rd April 2022
In our last issue, Critic Te Arohi reported that the Uni's carbon emissions dropped 40% in 2020 compared to 2019. We spoke with Craig Cliff, the Uni's Net Carbon Zero Programme Manager, to help us understand what is going on. The report showed that most of the 40% actually came from a Read more...
Posted 1:38am Saturday 9th April 2022
A recent study conducted by Otago Uni has found that many students live in miserably cold, damp and mouldy homes. Most students also don't know that StudyLink can help with massive power bills. The nationwide study, led by Dr. Kimberley O'Sullivan, was conducted by He Read more...
Posted 1:31am Saturday 9th April 2022
For many, the Government lifting most Covid restrictions has been a welcome relief. But for those who are disabled and immunocompromised, it represents a scary step into a world now fraught with risk. Sean Prenter, co-president of the Otago University Disabled Students Association (OUDSA), Read more...
Posted 1:29am Saturday 9th April 2022
After reading about Flynn's misadventure at Night 'n Day, Ruby and Angus reached out to Critic Te Arohi to share their suspiciously similar stories. Turns out, there are quite a few people who have faced a saucy fine from the 24hr store. Ruby described going to the Night 'n Day Read more...
Posted 5:41pm Friday 1st April 2022
With the cost of rent, fuel and food skyrocketing (looking at you, tomatoes), the Government's plans to increase Student Allowance and Loan payments have been cautiously welcomed by cash-strapped students. From April 1, Student Allowance rates will rise by $25/week, and people receiving Read more...
Posted 5:39pm Friday 1st April 2022
Two days after publishing the Night 'n Day sauce debacle, Flynn told Critic Te Arohi that his $300 fine had been revoked. "Obviously it's great the manager [Matt Lane] revoked the fine," but "it's a shame the police and media had to be involved before this could Read more...
Showing results 11 - 20 of 32