Posted 11:54am Sunday 8th October 2023
Well, here we are. It's the final issue of Critic for 2023, and my final issue forever. I've been lucky enough to spend three glorious, tumultuous, unhinged years writing for this publication, and now the time has come for my final rampage. And to that I say: fuck it, let's Read more...
Posted 10:44am Sunday 1st October 2023
The Opportunities Party Leader Raf Maji is sort of like that international student who showed up in your Geology class one afternoon: you aren't too sure who he is or where he came from, but he seems pretty cool and is giving all the other popular kids a run for their money. While TOP has yet Read more...
Posted 11:51am Monday 11th September 2023
I think we can all probably agree that the golden age of social media is officially over. We're no longer posting wholesome and heartfelt statuses on Facebook or being unapologetically cringe on Instagram while simultaneously running a successful One Direction Twitter fan account. Instead, Read more...
Posted 9:02pm Sunday 3rd September 2023
From the 21st to the 24th of September, Ōtepoti is lucky enough to be hosting the New Zealand Young Writers Festival. Produced by Dunedin Fringe Festival, the event is a free, four-day celebration of our creative community across all literary forms: poetry, fiction, zines, journalism, podcasts, Read more...
Posted 4:34pm Monday 24th July 2023
Whether you love her or hate her, over the past few years, it's been hard to ignore Chlöe Swarbrick. The 29-year-old Green Party Member and Auckland Central MP was elected to office at 23, making her the youngest politician to enter parliament since Marilyn Waring in 1975. In 2023 Read more...
Posted 9:44pm Tuesday 18th July 2023
Prime Minister Chris Hipkins represents one thing: hope. At least, hope for rangas and hope for people from The Hutt that, despite the circumstances they were born into, they too can achieve their dreams. While he now has the biggest job in the country, it wasn't long ago that Chippy was just Read more...
Posted 5:07pm Monday 29th May 2023
How did you pick your major? You decided to study an incredibly challenging course like law or med in Year 11 and haven't considered any alternative since. You came to uni to study psych, but quickly realised there were much easier degrees to finish in three years while barely Read more...
Posted 3:53pm Sunday 21st May 2023
There is something seriously lacking in Dunedin. And no, it's not just the scarcity of our venues. Something is miss-ing, if you will. Since the 1980s, the Dunedin Sound has been dominated by male voices. Right now the genre is still defined by surf-rock or alternative-indie sounds, which Read more...
Posted 3:26pm Sunday 21st May 2023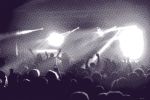 Your latest Tinder match hits you with the dreaded question: "What kind of music are you into?" What half-truth will make you seem more interesting? Jazz, but like, real jazz. Have you seen Whiplash? I'm actually in a surf rock band, that's probably my go-to Read more...
Posted 3:19pm Sunday 14th May 2023
According to Gen Z, "pipelines" are no longer what Big Oil puts in the ground. Rather, a pipeline is an ominous way of understanding the correlation or causation between particular people and their tendencies. There are a few pipelines which are specific to Otago and greater student Read more...
Showing results 1 - 10 of 20

Previous Results
Next Results

Annabelle Parata Vaughan
Staff Writer