Think you're being smart when you take that sneaky shortcut jumping a fence on the way home drunk? Just make sure you don't jump over a ledge and get wedged between it and a wall like a young Dunedin man did.

I personally cannot survive without coffee, being a postgrad student, so to read this person saying that it's comparable to a psychoactive substance just makes me want to get on a caffeine high even more.


Someone thought it was a good idea to hold a race up Signal Hill, and the winner got to play table tennis at the top. Weird, but true.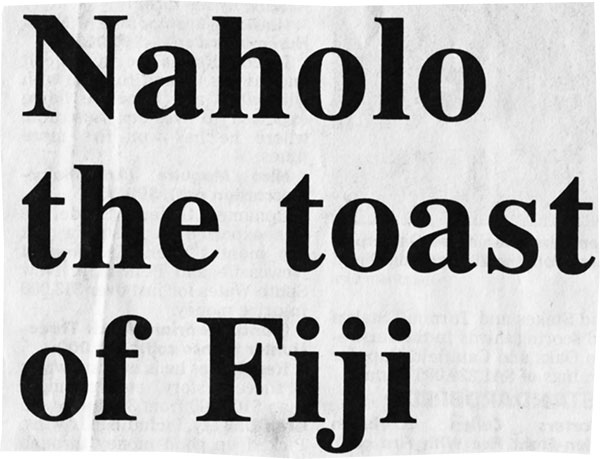 The new Otago golden boy, Waisake Naholo, is still the talk of the town and, back in Fiji, they're even debating whether he should be knighted. Get up the Landers!

The ODT is still fizzing over Pluto this week, with scientists going bat-crazy over the cute wee planet and its young mountains, described as a "toy store" for scientists.