Posted 9:33am Sunday 10th October 2021 by Annabelle Vaughan
Shit towns are the pride of our nation. For those of you who aren't familiar with the concept of a "shit town", it's a town where literally everything is shit. But visiting a shit town is a cultural experience to find out how the other half live, so it's a must Read more...
Posted 3:13pm Sunday 22nd August 2021 by Sophia Carter Peters
I have lived in Dunedin for long enough to be bored by Castle Street (AKA more than one year), and in that time, I've realized this town has some weird-ass buildings. Anyone who has set foot inside Archway Lecture theatres knows what I mean. Why are there so many entrances, but so few Read more...
Posted 12:55am Monday 9th August 2021 by Denzel Chung
Otago University, along with two researchers responsible for the DentalSlim Diet Control Device, holds shares in the company holding the global patent for the DentalSlim mouth-clamp. The device uses magnets to clamp a patient's jaw shut. It is designed to help weight-loss efforts. It Read more...
Posted 10:56am Sunday 21st August 2016 by Hugh Baird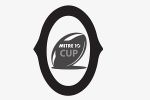 The Mitre 10 Cup kicked off over the weekend, with Otago taking on the neighbours from over the border, Southland. Whilst the game took place after Critic went to print, we're praying that the team managed a win and are nursing a solid hangover this morning. The Otago team named this Read more...
Posted 7:21pm Tuesday 6th October 2015 by Josie Cochrane
The University of Otago will remain open tomorrow as police investigate an anonymous gun threat made towards the Dunedin campus. The original post was made on Monday 5 October 2015 via social media site 4chan, an online bulletin board where users can anonymously post comments and Read more...
Posted 1:23pm Wednesday 7th October 2015 by Josie Cochrane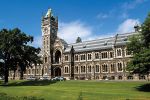 At the University of Otago, class attendance is down by at least 50 percent today, following a gun-related threat. Otago University Students' Association (OUSA) "absolutely support" the university's decision to remain open. OUSA CEO Debbie Downs says, "If you close today, Read more...
Posted 10:40am Sunday 27th September 2015 by Laura Munro
Animal rights activists held a silent vigil at Dunedin's vivisection laboratory last week after learning live pigs were shot in the head during back-spatter experiments. Back-spatter is the term given to blood and tissue that issues from the entry wound caused by a bullet and moves Read more...
Posted 10:47am Sunday 27th September 2015 by Joe Higham
Ministry of Justice official and former police officer Dave Miller has been announced as the university's new proctor. Miller is to replace Simon Thompson, who held the position for 15 years and retired on 25 September. Miller will begin his tenure on 28 October. Miller, who is finishing Read more...
Posted 10:53am Sunday 26th July 2015 by Laura Munro
University of Otago design students have obtained, through an Official Information Act request, documents detailing the possible future, or lack of, for design at Otago. The first document is a review of the Department of Applied Sciences conducted in late 2014. The second is a proposal to get Read more...
Posted 2:56pm Sunday 19th July 2015 by Lovebirds
Cedric Diggory He has a fantastic booty but can't remember names. I've always been regarded as a little bit of a ladies man, but even I found this hilarious when I chosen from a pool of hundreds after chucking my own name in the hat; like Cedric Diggory awaiting to read his Read more...
Showing results 1 - 10 of 13

Previous Results
Next Results

TAGGED ITEMS
Showing items with the tag:
otago