Posted 1:30pm Sunday 26th March 2017
When looking for an eatery in Dunedin to truly satisfy the taste buds, it's hard to look past Madam Woo. Founded by Michelin star chef Josh Emett and well renowned and respected restaurateur Fleur Caulton, Madam Woo is one of (if not) the best Asian eateries in town. Madam Woo has a strong Read more...
Posted 12:13pm Saturday 8th October 2016
Rating: A+++++++ After watching Richie McCaw's latest film Chasing Great, I've come to the careful conclusion that the man pisses excellence. He was dux of his high school, he flies planes and helicopters, and he is now widely regarded as our greatest All Black of all time. Despite all Read more...
Posted 11:00am Saturday 10th September 2016
Sir Gordon Tietjens has finally called stumps as coach of the New Zealand Sevens team, after an unprecedented 22 years behind the reins. During his time as coach, Sir Gordon led the side to four Commonwealth gold medals, two Rugby World Cup Sevens titles and 12 World Rugby Sevens Series Read more...
Posted 10:20am Sunday 4th September 2016
One Otago University student has escaped the winter blues by winning an all expenses paid trip to Fiji thanks to Vodafone, while her loyal friends stayed stranded on a barge parked up in Auckland's Waitemata Harbour for the duration of her trip. Second year law student Kirsty Fern Read more...
Posted 10:13am Sunday 4th September 2016
After a 2015 season which saw avocado fans forking out huge sums due to a nationwide shortage, the 2016 season has already been predicted as being our best yet. Prices soared earlier this year in May with avocados costing over $4 each, due to a myriad of factors including; poor weather, Read more...
Posted 9:47am Sunday 4th September 2016
Welcome back all students to the second half of the semester! Hope everyone had an enjoyable wee break. This week, given the fact that we are a magazine representative of Scarfie living, we've decided to assemble a Scarfie themed issue surrounding campus living and the best of what Dunedin has Read more...
Posted 10:56am Sunday 21st August 2016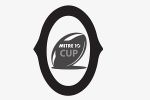 The Mitre 10 Cup kicked off over the weekend, with Otago taking on the neighbours from over the border, Southland. Whilst the game took place after Critic went to print, we're praying that the team managed a win and are nursing a solid hangover this morning. The Otago team named this Read more...
Posted 10:13am Sunday 21st August 2016
Brittany Arthur, an Otago Polytechnic nursing student in her final year, died last Saturday after an acute case of meningococcal meningitis. Arthur had been out for dinner, celebrating her final nursing exam. She awoke the next day with a headache and decided to go back to bed. However, she Read more...
Posted 9:58am Sunday 21st August 2016
Throughout this news week, a lot of debate has centred around Prime Minister John Key and his comments against legalising cannabis here in the 'land of the long white cloud'. The debate has reared its little head after the NZ Drug Foundation released its latest polls on how kiwis feel Read more...
Posted 2:20pm Monday 15th August 2016
The annual University of Otago Economic Impact Report was released last week at the latest University Council meeting. The report, which was compiled by the office of the Vice-Chancellor reported on the economic impact that the University had on the local economy, through expenditure of the Read more...
Showing results 1 - 10 of 57

Previous Results
Next Results