Posted 4:24pm Sunday 25th July 2021 by Alex Leckie-Zaharic
After a lengthy submission period, the Government has finally wrapped up their tertiary pastoral care code, called the Education (Pastoral Care of Tertiary and International Leaners) Code of Practice 2021. They now expect compliance from tertiary institutions throughout New Zealand. While there Read more...
Posted 2:44pm Sunday 18th July 2021 by Runze Liu
Otago Uni Students' Association (OUSA) is unsurprised that Auckland Uni Students' Association (AUSA) is giving 12 months' notice to leave the New Zealand Union of Students' Association (NZUSA). OUSA President Michaela Waite-Harvey stated this is "not a shocking turn Read more...
Posted 11:22pm Sunday 23rd May 2021 by Elliot Weir
The government released their 2021 budget on Thursday, announcing the first meaningful benefit increases in decades, as well as increased spending on rail, Māori housing, Pharmac, and other areas. Amongst all the big numbers and dollar signs, there is some stuff for students to be excited Read more...
Posted 3:50pm Sunday 16th May 2021 by Denzel Chung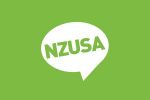 The final report of the Parliamentary Inquiry into Student Accommodation, meant to uphold standards at halls, has been slammed by the New Zealand Union of Students' Associations (NZUSA), with President Andrew Lessells claiming it "ignores the voice of students." The Inquiry was Read more...
Posted 9:39pm Friday 26th March 2021 by Runze Liu
The OUSA pays $45,500 (1.16% of their total revenue) as membership fees to the NZUSA according to their 2021 budget. So, what the hell is the NZUSA? Is it a local ripoff of the country that brought you David Hasselhoff drunkenly eating a hamburger off the floor? Maybe it's the New Zealand Read more...
Posted 10:37am Sunday 17th September 2017 by Joe Higham
Green Party Leader James Shaw was on campus last week to announce their new Tertiary Education policy to a packed Union Hall. Joined by Maungakiekie candidate Chlöe Swarbrick and Dunedin North candidate Niki Bould, Shaw revealed that the policy will include a universal student allowance, Read more...
Posted 10:50am Sunday 6th August 2017 by Joel MacManus
Student Job Search (SJS) say that students are earning more money through their service than at any point in the last decade. SJS, which is a not-for-profit organisation owned by all of the university students associations, connects employers and students for part time, short term, and Read more...
Posted 10:39am Sunday 15th May 2016 by Sam McChesney
What do poop-flavoured lollipops, tits on a bull, and Matthew McConaughey's shirts all have in common? They're all slightly more useful than NZUSA. Last month, the annual chorus of boos aimed at the New Zealand Union of Students' Associations began, kicked off by Massey student Read more...
Posted 10:32am Sunday 1st May 2016 by Joe Higham
Last October's referendum saw the student body overwhelmingly vote for OUSA to remain members of the New Zealand Union of Students' Associations (NZUSA). Do OUSA need NZUSA or are they simply a hollow representative body? Linsey Higgins, NZUSA's president, told Critic she Read more...
Posted 11:39am Sunday 4th October 2015 by Laura Munro
Victoria University students voted to stay in the New Zealand Union of Student Associations (NZUSA) in a referendum held on 24 September. Students were asked whether the Victoria University of Wellington Students' Assoication should withdraw or retain its membership of NZUSA, with 72 Read more...
Showing results 1 - 10 of 18

Previous Results
Next Results

TAGGED ITEMS
Showing items with the tag:
nzusa