Posted 2:29pm Sunday 26th September 2021 by Asia Martusia King
A "Suffrage Day celebration", hosted by self-proclaimed gender-critical feminists in the Octagon last Sunday was counterprotested by a transgender-positive Jump Jam pizza party. The counterprotest was described as "wholesome" by attendees, and no arrests were made. Read more...
Posted 3:12pm Sunday 1st August 2021 by Erin Gourley
The trans rights festival in protest of the Speak Up For Women (SUFW) meeting at the Dunedin Town Hall ended up dwarfing the original event, with around 350 attendees outside the Town Hall on Saturday 24 July. The Ōtepoti Festival for Trans Rights and Liberation, organised by Environmental Read more...
Posted 4:04pm Sunday 1st August 2021 by Elliot Weir
The following article contains the author's opinion. We rely on science to separate fact from fiction when it comes to contentious issues, but it can be politicised by groups to spread fear and misinformation. A 2019 publication by researchers from Otago has been used in exactly Read more...
Posted 4:33pm Sunday 30th May 2021 by Erin Gourley
Over the past few weeks, transphobic pamphlets have been appearing on noticeboards around campus. One student has reported the pamphlets to Critic Te Arohi twice. Both times, the pamphlets were put up on the Hunter Centre noticeboard. On May 12 they said "we noticed some rather gross Read more...
Posted 5:00pm Sunday 30th May 2021 by Erin Gourley
The New Zealand Blood Service are "planning a review" of their approach to gay and transgender donors. A trans student at Otago, who was a frequent plasma donor before they transitioned, said that "it's just fucked at the moment." Another student noted that the Read more...
Posted 11:12pm Sunday 23rd May 2021 by Jay Bailey
As a transgender person who was assigned 'female' at birth (AFAB), menstruation is a funky topic for me. My body's feminine properties constantly remind me that I exist in a meat shell which doesn't quite fit with my perception of myself. But my body is not as clearly binary Read more...
Posted 9:29pm Friday 26th March 2021 by Erin Gourley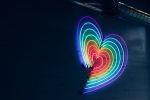 A trans student at Otago has raised concerns about the lack of gender neutral bathrooms and the use of deadnames in University systems. Ethan*, a trans student, said that "student wellbeing should be prioritised on campus, to ensure we are in the best state to learn. A lack of vital Read more...
Showing results 1 - 7 of 7
TAGGED ITEMS
Showing items with the tag:
transgender