Posted 3:30pm Friday 1st October 2021 by Fox Meyer
There's a new residential college going up by Emerson's brewery, in case you've been wondering what all the dramatic scaffolding is for. Te Rangihīroa College is set to be operational by semester two, 2023. Chief Operating Officer Stephen Willis told Critic that the college Read more...
Posted 1:56pm Monday 20th September 2021 by Elliot Weir
CW: sexual harassment, homophobia, sexism, and racism. Kitchen staff are a key part of the first-year experience in residential colleges. They dish up mashed potatoes and chicken cordon bleu for hundreds of already-drunk freshers on a Thursday night, and take their dishes from them afterwards. Read more...
Posted 2:47pm Sunday 18th July 2021 by Erin Gourley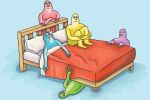 Living in a twin room might seem like your worst nightmare, but you do save a lot of money compared with the usual price of living in one of Otago's residential colleges. "I can't image paying full price," said Carolina*, who lives in a twin room in Aquinas. She only Read more...
Posted 5:44pm Tuesday 2nd March 2021 by Alex Leckie-Zaharic
In an effort to house two hundred more freshers than last year, the University has adopted an American college-comedy staple and added 11 twin rooms across multiple halls, including UniCol, Arana, and Aquinas. In response to the influx of students, Stephen Willis, the Read more...
Showing results 1 - 4 of 4
TAGGED ITEMS
Showing items with the tag:
hall