Posted 4:03pm Sunday 16th May 2021
When Critic announced in mid-February that a Chatime franchise would be opening inside the old Archway Shop after Easter, there was much hype among the student population. However, we're now over a month after Easter (which was April 4, just to save you the Google search) and we've got Read more...
Posted 3:55pm Sunday 16th May 2021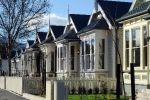 The DCC stood remarkably stone-faced last week as the University effectively got on their knees and begged for them to stop taking infrastructure funding away from the tertiary precinct. The DCC has delayed the tertiary precinct upgrade. The plan has gone from $20 million over the next few Read more...
Posted 2:58pm Sunday 9th May 2021
A routine story about the University proactively clearing away asbestos from an old building as part of an upgrade took an unexpected turn when the University sent mixed messages. An earlier statement sent to Critic Te Arohi said that only the safer, "non-friable" form of Read more...
Posted 2:47pm Sunday 9th May 2021
The dreary walk into University up Union St East was made a little more exciting on Wednesday morning, with the already scaffolding-covered College of Education Auditorium surrounded by four fire engines responding to the sight of smoke. According to a University spokesperson, a "small, Read more...
Posted 2:29pm Sunday 9th May 2021
On Thursday 6 May, studentville was bombarded with flyers full of bullshit about the Covid vaccine. The flyers could be found on Castle Street, George Street, and Queen Street. They were created by the anti-vax group "Voices for Freedom", founded by three "passionate Kiwi Read more...
Posted 5:10pm Sunday 2nd May 2021
I have a confession to make. I'm a criminal. My $9 library fine (for a second-year psychology textbook, if you must know) is now over a year overdue and contributes to precisely 0.39% of the $2321.20 in library fines incurred by Uni and Polytech students. Campus Watch, you know where to find Read more...
Posted 5:02pm Sunday 2nd May 2021
Anyone who relies on Cafe Albany for their daily caffeine hit may have recently noticed a lower quantity of meat being sold on Mondays. This is part of a new University sustainability initiative. According to Campus and Collegiate Life Services Director James Lindsay, Cafe Albany "started Read more...
Posted 4:55pm Sunday 2nd May 2021
In an incredible effort unmatched by any other university in the country, Otago students raised over $100,00 for the Cancer Society (the disease, not the star sign). Otago is also the only Uni to have its own separate Relay event. We may be crippling alcoholics every other week, but we know what Read more...
Posted 2:26pm Monday 26th April 2021
Anatomy students are mad after a third of students in the ANAT331 class failed a practical examination. Nearly four times as many students failed than got above 80%. The average grade for the assessment was 56.4%, or a C. One student achieved an A+. Only ten others achieved either an A or an Read more...
Posted 1:30pm Monday 26th April 2021
Increased ticket prices led many students to try to get in the free way. Most were caught, many were injured, but some were successful. Critic spoke to one such jumper. Jamie* gave us the lowdown on how to get into the hoedown. "The key is to actually know the security Read more...
Showing results 21 - 30 of 54
Alex Leckie-Zaharic
News Reporter