Posted 4:05pm Monday 8th August 2016
Rating: A Playing at Rialto: Wednesday, August 10 - 11:30am When dealing with a cast of men and women of vastly varying ages, none of whom have ever acted, you run insurmountable risk. So in directing one of the only remaining traditional tribes, Bentley Dean and Martin Butler face Read more...
Posted 1:04pm Sunday 24th July 2016
Rating: B- The central aspect of a buddy cop/spy film is the "buddy" part of it. With the tagline "saving the world takes a little Hart and a big Johnson" it becomes apparent that in Central Intelligence, the "buddy" comes from not just the characters, but also Read more...
Posted 12:58pm Sunday 24th July 2016
Rating: A- "I want these lies, and this silence to end." A succinct summary of the driving motivation behind an issue almost too big for this two hour film. I say "almost" with admiration and respect for director Giulio Ricciarelli, who manages to imbue this German Read more...
Posted 1:07pm Sunday 8th May 2016
Rating: A Dark, mysterious, and artistically crafted are some of the many ways one could describe Writer-Director Christian Petzold's intriguing new mystery-historical film. A refreshing and intelligent sense of insight flows from each frame of Phoenix, a story that, in more ways than one, Read more...
Posted 3:12pm Sunday 4th October 2015
Rating: 4/5 "When you're looking down that lens, time comes to a stop." We all try, in one way or another, to capture some aspect of life and keep it forever; sometimes to preserve it, sometimes to just let it go. Lara Macgregor's rendition of Time Stands Still, written Read more...
Posted 1:10pm Sunday 30th August 2015
Rating: 3/5 Judd Apatow's rom-com, Trainwreck, is anything but a trainwreck — rather, it's a tightened, secure and mostly enjoyable ride. Trainwreck is about magazine writer Amy (Amy Schumer), who is a heavily career- and goal-oriented woman who barely gives the concept of Read more...
Posted 1:24pm Sunday 16th August 2015
Rating: 4/5 As the old saying goes, "it's not the destination that counts, it's the journey" — in the case of the 1200-year-old Camino de Santiago pilgrimage, there really is no other way to put it. But while it is the journey that truly counts, it's nothing Read more...
Posted 2:12pm Sunday 26th July 2015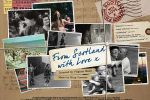 Critic: When going through all the Scottish film archives, did you have specific things in mind when choosing what you would use, and how did you know which footage to pick? It was a fluid process. I wanted an overall theme of love and loss, which relates to a lot of things such as war, Read more...
Posted 2:01pm Sunday 26th July 2015
Rating: 4/5 Steven Soderbergh's Magic Mike was a low-budget arthouse tragicomedy about male strippers that surprised audiences with its narrative depth. Now removing the "tragedy" and substituting the "arthouse" with "road trip", Gregory Jacobs' Read more...
Posted 2:05pm Sunday 19th July 2015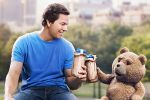 Rating: 1/5 If I described Seth MacFarlane's sequel to Ted as incredibly masturbatory, I would only be lowering myself to the level of MacFarlane's tasteless sense of humour. But it doesn't matter. Ted 2, despite its painfully large budget, provides no inspiration for good Read more...
Showing results 1 - 10 of 18

Previous Results
Next Results