Triumphs - "Beekeeper" and "Solid Bones"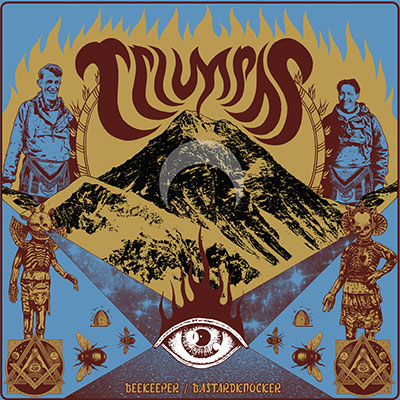 Triumphs are a heavy instrumental duo from Dunedin, consisting of guitarist John Bollen and drummer Mathew Anderson. The bearded beaus are about to release their debut album, Beekeeper/Bastardknocker, on Monkey Killer Records. According to the label, it will be a concept album that "pays tribute to New Zealand's forgotten history of psychedelic mountaineering through mind-bending riffs and ritualistic drums, tracing Sir Edmund Hillary's transformation from humble beekeeper to world-striding bastardknocker". At least one metal album has sketched a transformative skyward climb before to thrilling effect, namely Mastodon's Blood Mountain. But instead of the faceless monomythical figure of Mastodon's album, Triumphs will be drawing on the rich history of one of New Zealand's most beloved national treasures.
"Beekeeper" and "Solid Bones" are the two songs from Beekeeper/Bastardknocker we've been treated to thus far. "Beekeeper" begins with gorgeous alpine echoes made with guitar, not unlike something we might hear from post-rockers Hammock, before an avalanche of a groove descends upon the listener. It is a rare treat to hear heaviness mixed with melancholia as convincingly as this. "Solid Bones" is the more immediate of the two tracks, launching right away into its tasty variations of sludgy verses and glassy, optimistic choruses. The pair of songs is distinctive, but also indicates a strong overarching style for the band. Head over to Triumphs' Bandcamp to hear this great couple of tunes right away, and keep an ear out for Beekeeper/Bastardknocker in the immediate future.
Joanna Newsom - "Sapokanikan"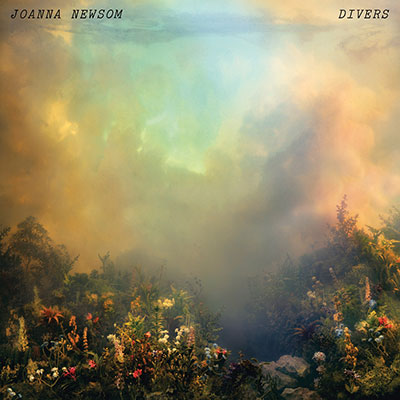 It has been much too long since we last heard Joanna Newsom's weird and wonderful voice. "Sapokanikan" is the curiously titled new single from the Californian, taken from an upcoming album entitled Divers out in late October. The trio of albums she's released already are all stunning, from the lilting Appalachian folk of The Milk-Eyed Mender to the Narnian grandeur of Ys through to the sprawling lavishness of Have One on Me. "Sapokanikan" sees Newsom not so much distancing herself from her previous styles as throwing them all into a blender.
"Sapokanikan" is both bluesy and capricious, its melodic swaying prone to sudden fits and starts. The core components of old-time piano and Newsom's voice are joined periodically by drums, glockenspiel and harp. The most impressive element of "Sapokanikan", however, is its kaleidoscopic lyrics. The number of classical allusions, literary references and word plays in the song showcase Newsom as one of the best lyricists working today. Not since Kate Bush can I think of a songwriter with as much poetic flair.
If you can listen past her peculiar folky drawl, Joanna Newsom's new single "Sapokanikan" is well worth your time.