Posted 2:58pm Monday 20th September 2021 by Denzel Chung
An international student says Student Health needs to do more to raise awareness of their services, in particular saying their provision of language-appropriate support is lacking. Jess* told Critic Te Arohi that although she had some awareness about Student Health when she began studying at Read more...
Posted 3:24pm Sunday 1st August 2021 by Mehara Salpadoru
A new policy is being discussed that would enable students to have up to a week-long extension without presenting a medical certificate, a source from a faculty meeting at Victoria University revealed to Critic. It's not unusual to see Student Health waitlists look like the Night Read more...
Posted 4:12pm Sunday 16th May 2021 by Asia Martusia King
Esmerelda* was 36 when she was diagnosed with Attention Deficit Hyperactivity Disorder. She isn't the zoomy young boy most people associate with ADHD, a stereotype that leads to countless young girls and non-binary children going undiagnosed. These children grow up battling with their own Read more...
Posted 3:58pm Tuesday 2nd March 2021 by Susana Jones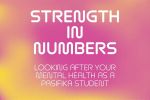 I remember walking in to Student Health as a fresher many moons ago, feeling crook as fuck in all ways possible, just needing some help. I looked around for a brown face or name. There were none in sight. My name, pronounced incorrectly, was called out by the Caucasian doctor, summoning me to their Read more...
Posted 10:53am Sunday 8th October 2017 by Joe Higham
Seven staff at Student Health could be made redundant if a proposal for a Management of Change (MoC) process is enacted in its current form. The proposal was submitted by University of Otago's Director of Student Health Dr Kim Maiai, and claims the changes will allow Student Health to Read more...
Showing results 1 - 5 of 5
TAGGED ITEMS
Showing items with the tag:
student health