Posted 12:40am Sunday 11th April 2021
Paddy Patterns are just a pair of gals who make the loveliest handmade clothes (mostly tops) from funky, retro, preloved materials. Emily and Allie, both students at Otago, are the big brains behind Paddy Patterns. "We've been friends since year seven. We started making some very Read more...
Posted 5:07pm Sunday 28th March 2021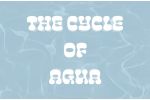 Water. Everyone's favourite health food. We know and love it, and most of us should probably be drinking more of it. Sure, 70% of the Earth is covered in water, and with global warming being today's hottest topic, sometimes it seems like we are being engulfed by water. But that drip-drip Read more...
Posted 12:38pm Sunday 21st March 2021
Kava, yaqona, 'ava, 'awa, malok, grog. My earliest memory of this sacred substance was when I was about 10 years old, sitting cross-legged on the floor covered in woven mats in my childhood home. Family surrounded me while my uncle squeezed the brown out of the powdered root and into the Read more...
Posted 12:46am Sunday 14th March 2021
If you're anything like me, you're perpetually hungry, but you're also a hopelessly broke student. You don't have enough time to prepare anything to eat between meals, and are too broke to simply run to the local New World or dairy and grab something quick without it putting Read more...
Posted 12:27am Sunday 7th March 2021
If you've ever been a student searching for a job, you've definitely heard of Student Job Search (SJS). If you're funded by a Daddy and have never been on that job search grind, SJS is a charity, underwritten by MSD and the student unions, that hooks students up with job Read more...
Posted 3:58pm Tuesday 2nd March 2021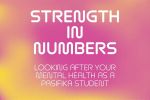 I remember walking in to Student Health as a fresher many moons ago, feeling crook as fuck in all ways possible, just needing some help. I looked around for a brown face or name. There were none in sight. My name, pronounced incorrectly, was called out by the Caucasian doctor, summoning me to their Read more...
Showing results 1 - 6 of 6
Susana Jones
Staff Writer