Posted 4:17pm Sunday 18th July 2021
Mauri everyone! Kiribati language week was from Sunday 11 July to Saturday 17 July, and is a time to celebrate and engage with the language of our Pacific neighbours. (We're a week late, but still committed to bringing you this celebration of Kiribati language). Kiribati is a three Read more...
Posted 7:55pm Sunday 30th May 2021
Talofa lava you beautiful things. This week, from Sunday 30 May to Saturday 5 June, it's Samoan language week. To learn more about Samoan culture and the importance of our Pacific neighbours, I caught up with Fa'ataumamatemalesoatau, a Samoan student at the Polytech and a cultural rep on Read more...
Posted 11:51pm Sunday 23rd May 2021
Menstruation myths have been around for yonks. The term menstruation originates from the Greek words men and menus, with men meaning month and menus meaning moon and power. Menstruation has always been symbolically tied to power, both good and bad. It's not surprising then, that many a myth Read more...
Posted 3:59pm Sunday 9th May 2021
Noa'ia (hello), baddies! This week, from Sunday 9 May to Saturday 15 May, is Rotuman language week. Some of y'all might be thinking, "what the heck and where the heck is Rotuma?" Read on rockstars. Rotuma is a group of volcanic islands, made up of Rotuma Island and nearby Read more...
Posted 4:24pm Sunday 2nd May 2021
Police asked students on Dundas Street and Harbour Terrace to check their curtains for holes, after the arrest of a 32-year-old burglar who allegedly entered houses to cut peepholes in curtains. A police spokesperson said that "these offences took place in the student area and some of Read more...
Posted 3:02pm Monday 26th April 2021
Ah Baldwin Street, a Dunedin icon and the disputed steepest street in the world. Upon recently turning 21, I asked myself a bunch of questions, as any true Pisces would. Who am I and what am I doing? What is life? And am I making the most of it? Most importantly, how can I get triple caked Read more...
Posted 12:40am Sunday 11th April 2021
Paddy Patterns are just a pair of gals who make the loveliest handmade clothes (mostly tops) from funky, retro, preloved materials. Emily and Allie, both students at Otago, are the big brains behind Paddy Patterns. "We've been friends since year seven. We started making some very Read more...
Posted 5:07pm Sunday 28th March 2021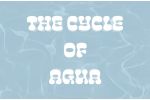 Water. Everyone's favourite health food. We know and love it, and most of us should probably be drinking more of it. Sure, 70% of the Earth is covered in water, and with global warming being today's hottest topic, sometimes it seems like we are being engulfed by water. But that drip-drip Read more...
Posted 12:38pm Sunday 21st March 2021
Kava, yaqona, 'ava, 'awa, malok, grog. My earliest memory of this sacred substance was when I was about 10 years old, sitting cross-legged on the floor covered in woven mats in my childhood home. Family surrounded me while my uncle squeezed the brown out of the powdered root and into the Read more...
Posted 12:46am Sunday 14th March 2021
If you're anything like me, you're perpetually hungry, but you're also a hopelessly broke student. You don't have enough time to prepare anything to eat between meals, and are too broke to simply run to the local New World or dairy and grab something quick without it putting Read more...
Showing results 11 - 20 of 22
Susana Jones
Staff Writer