Posted 11:06am Sunday 3rd September 2017 by George Elliott
There's been allegations made of leaking, dirty rumours on Twitter and blurring lines between the bureaucratic and political – the election is just threeish weeks away! The so-called 'no surprises' convention – not strictly the singular matter of Winston Peters' Read more...
Posted 10:40am Sunday 20th August 2017 by Emma Gordon
In a controversial move to assert themselves as the 'law and order' party, National has announced a $60 million package targeting recidivist young offenders, to be rolled out if re-elected into government. $30 million of the $60 million has been allocated to establishing a defence-led Read more...
Posted 10:45am Sunday 20th August 2017 by Joe Higham
Care. Think. Vote. That was the message displayed on the projector of Dunedin's Glenroy Auditorium where the Opportunities Party's (TOP) Leader Gareth Morgan spoke last week. A crowd of well over one hundred people gathered to hear what the millionaire businessman and economist had to Read more...
Posted 11:07am Sunday 20th August 2017 by Professor Janine Hayward
The election campaign just got a whole lot more exciting. The promotion of Jacinda Ardern to leader of the Labour Party has breathed life into an otherwise very lifeless campaign. More importantly, it's got students on campus talking about politics. Ardern is being described as 'the Read more...
Posted 11:00am Sunday 14th May 2017 by David Clark
The Labour Party recently released its Party list for the upcoming election. Whether as number 26 last time or number 8 this time, I'm proud to represent Dunedin North. It is exciting to be part of a team that's passionate about making New Zealand a fairer place, with the vision and talent Read more...
Posted 10:46am Sunday 7th August 2016 by Joel MacManus
OUSA has launched what Administrative Vice-President Jarred Griffiths describes as "the largest student voter enrolment drive we've ever done". Over the past two weeks, Exec members have been visiting halls and encouraging enrolments with the promise of pizza for the floors who Read more...
Posted 10:34am Sunday 24th July 2016 by Joe Higham
Dunedin's Local Elections are underway, with nominations opening on July 15. Nominations close on August 12, with election day set for Saturday October 8 at noon. With only 10 days having passed since the nominations, it is understood that more people will decide to run for the Read more...
Posted 3:00pm Thursday 21st November 2013 by Zane Pocock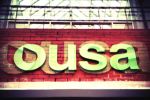 The OUSA Executive yesterday confronted a breach of the OUSA Constitution by three of the four delegates sent to Wellington to cast OUSA's votes in the 2014 NZUSA (New Zealand Union of Students' Associations) election. The offending delegates voted contrary to a motion carried during Read more...
Posted 7:07pm Sunday 1st April 2012 by Josie Adams
Ding Yi Ding resigned from the OUSA Exec only hours after winning the International Officer position in the by-election two weeks ago. She cited "personal reasons" for her departure. Although this might appear to be a lucky break for Shane Corrigan, the Dream Team's losing candidate for the Read more...
Posted 12:08pm Saturday 17th March 2012 by Staff Reporter
The Otago University Students' Association is holding a very exciting by-election to fill up the four empty spots on the Executive. From Admin Vice President through to Colleges Officer, spots are up for grabs. Critic sat down en masse with the 11 nominees to discuss their backgrounds, their plans, Read more...
Showing results 1 - 10 of 12

Previous Results
Next Results

TAGGED ITEMS
Showing items with the tag:
election