Posted 11:36am Sunday 8th October 2017
In response to the spectre of terrorist attacks, France has made its current legal exceptions permanent, kicking the judiciary out of the process and expanding warrantless practices. A state of emergency has been in place since November 2015, when hundreds were killed or wounded in a coordinated Read more...
Posted 10:18am Saturday 30th September 2017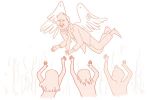 We are at a stage where, for all the analysis, all the hearsay and all the expertise, things are just uncertain. It's both frustrating and rapturous; plain and radical. Winston Peters, the leader of NZ First, is waiting for the special votes to be finalised on 7 October and is consulting with Read more...
Posted 11:24am Sunday 24th September 2017
Aung San Suu Kyi, the de facto leader of Myanmar (a.k.a. Burma), was once the Asian darling of the Western liberal order. She was a saintly freedom fighter who would bring democracy (and presumably free enterprise) to a Southeast Asian nation that had been ruled by military dictatorships since 1962. Read more...
Posted 11:07am Sunday 17th September 2017
I had been contemplating a trip into Jacindamania, but have come to my senses. A partnership with the Greens would make a change of government more meaningful. The Green Party needs to be a part of a progressive Labour-led government and if Labour doesn't win, this country needs a Green voice Read more...
Posted 11:06am Sunday 3rd September 2017
There's been allegations made of leaking, dirty rumours on Twitter and blurring lines between the bureaucratic and political – the election is just threeish weeks away! The so-called 'no surprises' convention – not strictly the singular matter of Winston Peters' Read more...
Posted 11:13am Sunday 13th August 2017
It's an utter shame that Metiria Turei has gone. It reflects something dark (i.e. politics as usual) in both the left and the news media in this country. The media going hard on Turei is part of the package deal. These past couple of weeks, what struck me has not been RNZ's Susie Read more...
Posted 11:08am Sunday 6th August 2017
I was preparing to write a piece about how Andrew Little should not resign as leader of the Labour Party until after the election, an election that they would surely lose. It was too late to change things up, I thought. Things were looking dire for Labour. The polls showed them in the low Read more...
Posted 11:22am Sunday 30th July 2017
It's more obvious when an American is not being genuine. They can't hide it from us. Chiefly, it's the accent. We're so conditioned to hearing it try and sell us things. If the transatlantic Beeb accent broadcasts the truth with authority, the piercing North American accent Read more...
Posted 11:16am Sunday 30th July 2017
Poland, once the poster child of the post-1989 democratic wave against communism in Europe, has been going through rough political times. Thousands of Poles have flooded city streets to protest the government's continued effort to limit the independence of the country's judiciary. Read more...
Posted 11:45am Sunday 16th July 2017
Forest and Bird, says newly released documents show the government is working on "secret" plans to get around environmental protections to enable contentious coal mining. The documents, released to the environmental NGO through the Official Information Act (OIA), reveal that current Read more...
Showing results 1 - 10 of 46

Previous Results
Next Results

George Elliott
Politics Editor