Illustrations by Fynn Campbell-Bowden
Ricki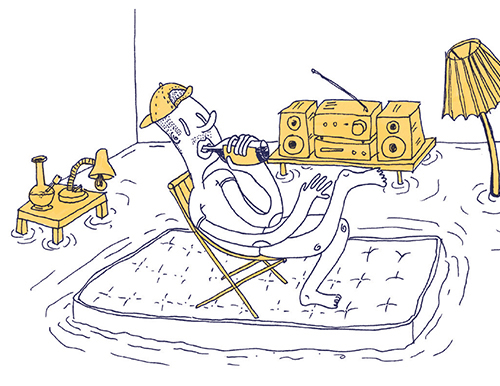 "A True Scarfie is born in a flat colder than my ex's heart. I consider one of my best student experiences to be living in a paper bag in the Leith. We paid $140 a week, which was fucking bargain, considering we enjoyed 3 minutes of direct sunlight a day. When the sun aligned with the opening of the bag, we all sun-bathed on the deck in our jandals. A picture of us actually made the prospectus! Sometimes it was annoying when we couldn't sleep because our beds were underwater, but it was a great way to stay hydrated when we had house parties. And noise control never came for our speaker equipment, because it was water damaged in the first week. The landlord never answered our call to come and fix the leaks. She said she was in Costa Rica spending our bond money and that she didn't believe students were actually sentient. But you know, that's just the Dunedin experience!"
Hannah
"This probably isn't a really common experience, but I really tried some super trippy stuff while I was in uni. I heard of a few really exclusive, expensive clubs that go off Monday to Friday, if they reckon you are good enough to get in. They don't play music, or any crap like that, they have these sick visual slideshows that play in synch with slam poetry. I took out a massive loan to get in daily, because it's so addictive. Don't think many other students know about Archway or St David, because nobody I know tends to show."
Jared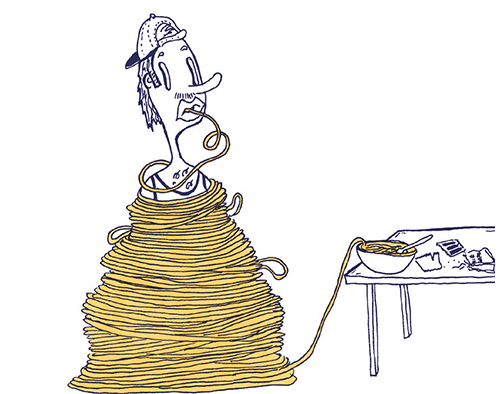 "My dad was so proud when I told him that I'd finally done it! I didn't come into uni expecting a lot, having only just got Achieveds in high school. But if you work slowly toward your goals, often you can surprise yourself. One 5 pack a week was easily achievable. It was once I levelled up to the 10 pack that I started to get really organised and plan in my bullet journal how to structure my day. At around half way through the year, my hands constantly smelt like Mi Goreng, and I often caught people sneakily sniffing at me in lectures. They could smell the sweet stench of success. It's hard to have a life, for sure. I was kicked out of Mac's for snorting a Bbq Chicken flavour sachet on the d-floor, but commitment is key. I'm internally satisfied, although my arteries are blocked, with my achievement of eating two-minute noodles for every meal. In postgrad, I am hoping to actually become a noodle."
Alexis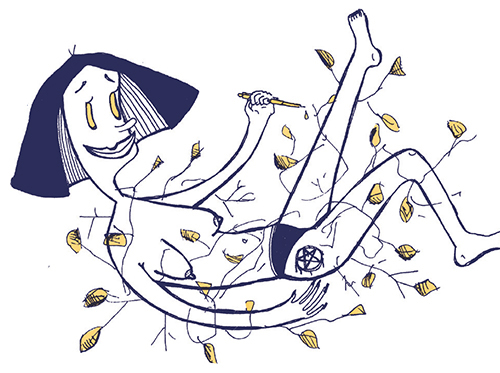 "We had this really cute party one time. Me and a bunch of friends all brought some snacks and turned all the lights off in my flat. We lit tea-candles all over the room like something out of a rom-com date scene and sat on the floor in a circle. We all had a couple of bottles of red wine, so we were feeling pretty tipsy. We whipped out our student loans and were comparing them. One of my friends had the neat idea to draw a pretty star in the middle of the group circle and burn our loan letters in the centre, to help us forget about our debt. I don't really remember what happened after that; I woke up naked and covered in mud and twigs. Not sure what we were up to, must have been pretty wild because there was a lot of blood everywhere. I've always said it's not a good night without a few mystery injuries. I heard a couple of campus watch members disappeared that night, so it was lucky all our friends were safe."
Sahara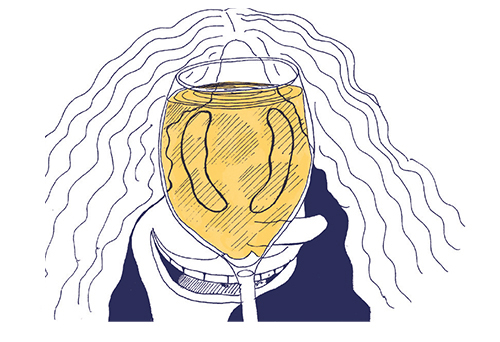 "I've always been told you should never try alcohol, not even once. But you know what, I had a glass of it this one time and I'm fine. I reckon you need to try it, just to know what it's like. To be honest, I do divide my life into the time before I had alcohol and the time after. It reshapes the way you think and feel about your world. I know a few Scarfies who've done it a couple of times. We're pretty hard here in Dunners."
Sam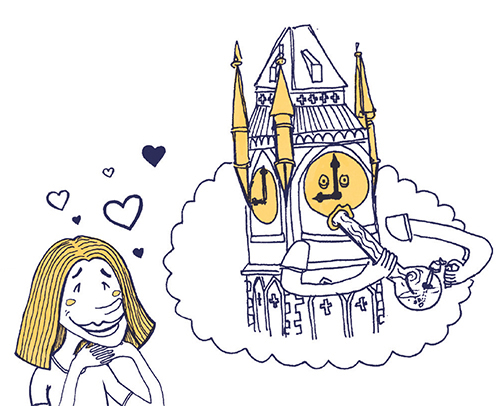 "Seriously, I just can't stop thinking about this dude I met while I was in Dunedin. I'm so gone on him, even though he's a massive fuckboy. I know he's fucking with pretty much every other guy and girl I know, I'm not even exaggerating! You know when you see a dude around with so many other people, always in their pics and stuff, but you can't shake them from your head anyway? He's a huge stoner with a massive bong, which would normally turn me off, but he's still pretty organised. He is just so handsome, so tall and everyone is always looking at him when they're out around uni. Ok so don't judge me, but I just fucking love the clocktower."