Posted 9:34pm Thursday 5th April 2018
Ed Sheeran is reportedly "disturbed" by Dunedin misinterpreting his desire for a one-weekend no holds barred, no strings attached song-fest. He said he'd come to Dunedin making it clear he was only here for "a good time, not a long time". It was unusual for Sheeran to Read more...
Posted 2:55pm Sunday 3rd September 2017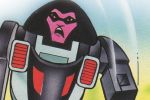 Great cogs turn beneath me. The people and things around me rotate toward and away from me, orrerie of some incalculable gravitational pull. If we are close - let us be close, lock teeth. For some force is already working against us, pushing on. The Read more...
Posted 11:25am Sunday 20th August 2017
Though technically an adult, I can't shake the thought that there are still monsters living beneath my bed. My childhood bogeymen have multiplied like germs, and now my room is full of beasts with which to come to terms. In the quiet of the night, when I'm almost asleep, something wakes Read more...
Posted 11:55am Sunday 9th July 2017
"Where the love of man is, there also is the love of healing" reads the plaque on the front of the University of Otago School of Medicine Hercus Building. The stately School of Medicine buildings resonate authority, over a hundred years old, and flank the hospital where medical students Read more...
Posted 12:09pm Sunday 28th May 2017
Remember dial-up? The thrum of Windows 95 booting up, a message box announcing the arduous process of connecting to the web. The dial-up constipatedly moaning as though linking to the internet required some sort of physical effort. Impatiently, you waited for the dots to stop zooming between your Read more...
Posted 2:34pm Sunday 21st May 2017
Illustrations by Axel Graham-Wiggins A 600-leg creature hulked with its head in Refuel, trying to get warm. Its many protuberances waved drunkenly. We had planned to arrive early to Pint Night, but, after I found my shoes and my flatmate Selena found her ID, it was 9:15pm. One obligatory, but Read more...
Posted 2:37pm Friday 19th May 2017
The modern world is a wonderful, wonderful place. Neoliberalism tells us if you work hard, you will inevitably be rewarded. In the past, you would have certainly been born a peasant and died a peasant. You once would have been rewarded for your hard work after death by singing the praises of God Read more...
Posted 1:27pm Sunday 14th May 2017
What night was it? Perhaps the tenth or eleventh, I was used to the heaviness of your sleeping body already, after all, generations have slept beside each other. It is nice to have just another piece of evidence of my humanity. Our ancestors knew the shapes in which to bend to hold, but Read more...
Posted 3:46pm Sunday 7th May 2017
Illustrations by Fynn Campbell-Bowden Ricki "A True Scarfie is born in a flat colder than my ex's heart. I consider one of my best student experiences to be living in a paper bag in the Leith. We paid $140 a week, which was fucking bargain, considering we Read more...
Posted 2:51pm Sunday 23rd April 2017
Words Mel Ansell, illustration Saskia Rushton-Green OMG! If you haven't heard of freakshakes before, come out from beneath your rock and smell the social media, darling! These are the most delectable sweet treats and they have the bonus of being ever-so-instagramable. A freak Read more...
Showing results 1 - 10 of 14

Previous Results
Next Results

Mel Ansell
Feature Writer/Poetry Editor