Cheldea Wolfe - "Iron Moon"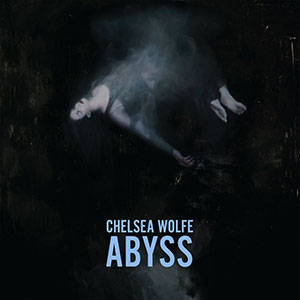 Californian sorceress, Chelsea Wolfe, has spent the last six years taking sounds from the worlds of doom, drone, black metal, electronica and folk to create a style uniquely her own. Her most recent album, Pain is Beauty, saw her expertly crafting gothic soundscapes in which to cast her ethereal voice. Tracks like "Feral Love" and "The Warden" felt more like ghosts than songs, skittering along with a gossamer beauty.
By contrast, new single "Iron Moon" is heavy and corporeal. Riding in on a blown-out metal riff, it is easily the heaviest we have heard Wolfe yet. But it isn't all crushing darkness; the verses of "Iron Moon" are nothing but acoustic guitar and Wolfe's whispers, her speaking to you like a lover. This contrast between the intimate verses and the ten-tonne choruses makes "Iron Moon" powerfully dynamic. Featuring stellar production and one of Wolfe's strongest hooks to boot, "Iron Moon" suggests the upcoming Abyss may just be her finest album yet.
Future Islands - "The Chase"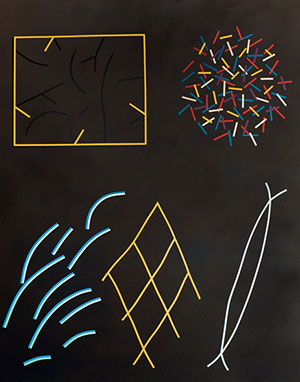 Though heavily inspired by '80s synthpop, Future Islands are able to take these dated sounds and make them feel fresh and relevant. Future Islands' strongest asset is their frontman, Samuel T. Herring, a man with a receding hairline who looks rather like a Thunderbird. But when somebody as dorky as Samuel is able to growl and belt with such a powerful voice, it is enough to break your heart in two.
The lyrics of "The Chase" are nothing spectacular, covering familiar notions of love and loss. It is rather how these lyrics are sung that makes "The Chase" as moving as it is. Herring kills it once again, bringing to his simplistic words a palpable sense of anguish. His bandmates, William Cashion and Gerrit Welmers, are equally on form, providing a fluid and shimmering musical foundation for Herring's voice.
My only qualm with this latest single from Future Islands was the sense of deja vu it gave me. The synth arpeggios on "The Chase" recall their song "Spirit" quite strongly, just as its serpentine bassline reminded me of several other songs of theirs. Sure, Future Islands have done it again on this latest song, but is that necessarily a great thing?
Arthur Russell - "Ocean Movie"
Arthur Russell was an experimental composer who passed away in 1992. In his all-too-short life, Russell managed to collaborate with everyone from Allen Ginsberg to Philip Glass to Talking Heads, as well as release his avant-garde masterpiece, World of Echo. His music sees cello, keyboards and vocals stripped of their typical roles and painted with as though they are merely colours on a palette. The results are otherworldly and often very beautiful.
In June, a collection of nine previously unheard Arthur Russell recordings will be released as a compilation entitled Corn. One of these songs, dating back to the early 1980s, was recently made available on YouTube. The accurately-titled "Ocean Movie" is a sea of sounds both instrumental and indeterminate, bubbling together in a wonderful haze. It serves as an amazing reminder of just how ahead of his time Arthur Russell was. Texturally rich modern acts like Boards of Canada and Animal Collective owe this man a great debt.