We have a brand new column for you with prizes to be won! Read the clues, look at the picture, then get yourself over to the fabulous Otago Museum to see if you can find our Mystery Object!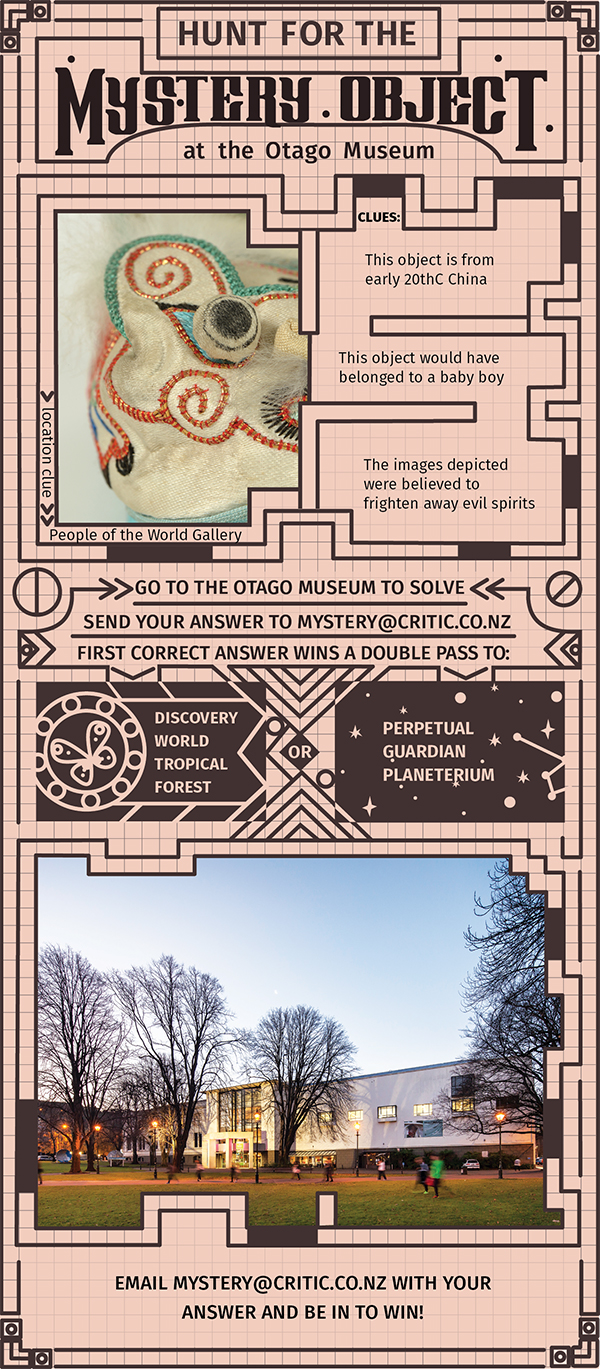 The first person to email us gets to choose one of two fabulous prizes.
If you need a slice of paradise you can take a date to see the butterflies at Discovery World Tropical Forest.
Or, if you are feeling a little spacey, you and a friend can lie back and catch up on what the stars are doing at the Perpetual Guardian Planetarium.
Take some time from the books, get your pants over to the beautiful Otago Museum, and get hunting!