Posted 3:57pm Friday 1st October 2021 by Elliot Weir
Ten years ago, a controversial bill was voted into law that stripped student associations of their universal funding, leaving their futures in the hands of universities. Ten years on, should the bill be repealed? Centuries ago, in 2009, ACT MP Heather Roy introduced the Voluntary Student Read more...
Posted 4:11pm Sunday 25th July 2021 by Denzel Chung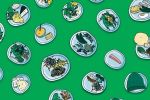 You know what they say: Give a man a sausage, he eats for a day. Teach a man to grill, and he'll love Jesus for life. A group of young people from Dunedin churches — mostly students — handed out an estimated 3,000 sausages and 1,000 hash browns, free-of-charge, over Re-O Read more...
Posted 11:20pm Saturday 13th March 2021 by Erin Gourley
KnowYourStuff tested 161 drug samples during Flo and O Week in Dunedin, according to a preliminary report on their testing service in Dunedin. This is an increase on samples tested in previous years. During Re O last year, KnowYourStuff tested only 91 samples. Of the 161 samples, Read more...
Posted 11:16pm Saturday 13th March 2021 by Fox Meyer
OUSA's O Week Drop for Good initiative kept thousands of items out of landfills, and put them back in student flats, where garbage belongs. The event also made $5,400 for OUSA, according to their meeting last Monday. "So much of this stuff is high-quality," said Emily Read more...
Posted 8:55pm Tuesday 2nd March 2021 by Alex Leckie-Zaharic
If you haven't been permanently blinded by the flashing lights, sickly vape clouds, and freshers dancing like electrocuted cats along our favourite glass-paved party-street, you might have noticed the increased police presence during Flo and O-Week. With cops lining either side of Read more...
Posted 2:07am Wednesday 3rd March 2021 by The Critical Tribune
North Dunedin resident and self-described "fresher-fiend" Jock Hunter has been reportedly left deeply remorseful after the litter left from a party at his flat was roundly condemned by local residents on the Dunedin News page on Facebook. The crusading hordes, none of whom have actually Read more...
Posted 2:12am Wednesday 3rd March 2021 by The Critical Tribune
Mikaela may be new to Dunedin, but her Toga sure isn't! Spotted at Wednesday night's greco-roman bash, first-year Mikaela sported a handmade toga worn by three generations of family frothers. The sweat encrusted piece included proper waist fashioners, hand sewn leaf drapery, and Read more...
Showing results 1 - 7 of 7
TAGGED ITEMS
Showing items with the tag:
o-week