Posted 2:56pm Sunday 18th July 2021 by Alex Leckie-Zaharic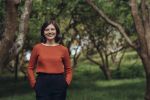 The Young Greens had the most success, of all the youth political parties, of recruiting people to join them at Clubs Day. It's that time of year when clubs desperately attempt to get students to bolster their sometimes meagre ranks. The "young" branches of the political Read more...
Posted 9:01pm Sunday 18th April 2021 by Erin Gourley
The DCC's draft ten year plan for 2021-2032 proposes to delay the tertiary precinct upgrade into the 2030s. In 2017, the DCC voted to spend $20 million during the 2018-2028 period upgrading the Tertiary Precinct. The plan would upgrade the streets with street art and bike lanes, to create Read more...
Posted 10:37am Sunday 17th September 2017 by Joe Higham
Green Party Leader James Shaw was on campus last week to announce their new Tertiary Education policy to a packed Union Hall. Joined by Maungakiekie candidate Chlöe Swarbrick and Dunedin North candidate Niki Bould, Shaw revealed that the policy will include a universal student allowance, Read more...
Posted 11:07am Sunday 17th September 2017 by George Elliott
I had been contemplating a trip into Jacindamania, but have come to my senses. A partnership with the Greens would make a change of government more meaningful. The Green Party needs to be a part of a progressive Labour-led government and if Labour doesn't win, this country needs a Green voice Read more...
Posted 10:40am Sunday 17th April 2016 by Henry Napier
The Green Party's co-leadership structure provides the most accurate metaphor for the party itself. The Party has two leaders, Metiria Turei and James Shaw, each representative of two directions the party is taking going forward: The petty, outdated, overly-stringent projection of a moral high Read more...
Posted 10:37am Sunday 10th April 2016 by Henry Napier
Opposition parties are calling for Government action on polluted fresh water following a report showing 61 percent of monitored water ways are 'poor' or 'very poor'. A charge for water for farmers would help solve the growing pollution in New Zealand according to Green Party Read more...
Posted 11:38am Sunday 10th May 2015 by Henry Napier
Greens MP James Shaw is currently travelling New Zealand in his bid for the Green Party co-leadership following the resignation of Russel Norman earlier this year. He has a different perspective on politics than would be expected of a typical Greens MP. Last week, Critic sat down with Shaw to see Read more...
Posted 3:39pm Friday 24th February 2012 by Callum Fredric
Summer isn't all backyard cricket, beer and barbecues. In fact, New Zealand's politicians have been working hard all summer to take away your freedom to engage in those activities. Here's a roundup of what happened while you were away over the break ... Tea tapes Biggest letdown of 2012. The Read more...
Showing results 1 - 8 of 8
TAGGED ITEMS
Showing items with the tag:
green party