Posted 4:23pm Sunday 18th July 2021 by Annabelle Vaughan
If there is one thing every student has, it's an old laptop or phone collecting dust in a drawer. Maybe you just don't know what to do with it, or the thought of recycling it seems like too much admin, or maybe you're hoping one day your old device will suddenly come back to life. Read more...
Posted 2:29pm Sunday 9th May 2021 by Fox Meyer
On Thursday 6 May, studentville was bombarded with flyers full of bullshit about the Covid vaccine. The flyers could be found on Castle Street, George Street, and Queen Street. They were created by the anti-vax group "Voices for Freedom", founded by three "passionate Kiwi Read more...
Posted 3:10pm Sunday 9th May 2021 by Denzel Chung
Extensive "research" during lockdown revealed a terrible secret to Carlos'* uncle. "The sun is sending diseases into our atmosphere because it's losing energy and going out." It seems everyone has that uncle or kuia, gong gong or tita: one moment, Read more...
Posted 2:24pm Sunday 9th May 2021 by Fox Meyer
Your Tinder pool will finally increase past 69 people next semester, as students will be able to jump back and forth across the ditch on exchange. Danielle Yamamoto Kerr told Critic that Otago and its Aussie partner universities will resume the exchanges in the second semester after several Read more...
Posted 9:19pm Sunday 18th April 2021 by Fox Meyer
Students in health professionals doing their placements are starting to get the COVID vaccine. The Health Sciences Pro Vice Chancellor (PVC) reached out to students over email. The email was a call for anyone about to start work in a frontline medical placement to book an appointment for their Read more...
Posted 9:55pm Sunday 18th April 2021 by Alex Leckie-Zaharic
University halls of residence lost a cool $690,000 in 2020, due to the Covid lockdown. Due to 2020 being the shitshow that it was, the Uni wasn't quite able to cover all of their hall costs, and have since increased their intake of first-years in accommodation for this year. This is either Read more...
Posted 9:37pm Sunday 18th April 2021 by Fox Meyer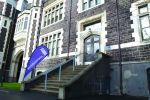 Representatives of international students in New Zealand have spoken out against the India Travel ban. India was singled out in the sudden ban, which provisionally lasts from April 11 to April 38. Tithi Gandhi, Otago Indian Students Association's (OISA) Welfare & Equity Representative, Read more...
Posted 10:41pm Saturday 10th April 2021 by Annabelle Vaughan
Lockdown exposed problems with residential colleges. Residential assistants (RAs, this year known as Sub-wardens) had heavy expectations placed on them. Whether it was managing first years' mental health or fighting for fair pay, lockdown placed a spotlight on conditions of work in residential Read more...
Posted 10:01pm Saturday 13th March 2021 by Erin Gourley
1000 international students are coming to New Zealand this year, but they're facing rising costs before they even enter the country. When the government announced the decision to allow these students in, it was all about the numbers. "The annual economic value of this group of Read more...
Posted 10:43pm Saturday 13th March 2021 by Erin Gourley
The 1000 international students allowed into New Zealand next month will pay increased MIQ fees. For temporary visa holders like international students, the cost of a one-person stay in managed isolation will increase from $3100 to $5520 on 25 March. These international students are required to Read more...
Showing results 1 - 10 of 17

Previous Results
Next Results

TAGGED ITEMS
Showing items with the tag:
covid-19