Posted 10:12pm Sunday 15th May 2022
Asahi Super Dry is a very nice beer. "Asahi", you say, "Isn't that the enormous multinational that owns just about anything that you can put your lips around? [insert dick joke here]". Why yes, yes it is, fictional booze review enjoyer, but that is not to say we Read more...
Posted 2:33pm Sunday 8th May 2022
El Diablos are no ordinary beer. They are an ancient artefact of likely Satanic provenance that hails from a time before creation itself. They appear at random times in random locations throughout New Zealand and prey on unsuspecting souls, drawn like moths to a flame by the sinister patterns Read more...
Posted 2:46pm Sunday 1st May 2022
In an attempt to reintroduce another salt of the earth NZ brew, DB have re-released Kiwi Lagers. Kiwi Lagers are so incredibly average and so unjustifiably expensive that the only people drinking this will be the 40-year-olds that drank this beer when they still had hopes and dreams of doing Read more...
Posted 2:55pm Sunday 24th April 2022
Have you become sick and tired of drinking the same toxic lolly water that you've been drinking for the past year? Is your current drink not giving you type II diabetes quickly enough? Are you ready to branch out and try something new? Well, buddy, you're in luck! KGB have just released Read more...
Posted 6:45pm Friday 1st April 2022
Hardy's is perhaps the most widely consumed wine in Dunedin. Not a BYO goes by where a bottle does not appear. The iconic one litre bottle towers over the laughably dainty 750 mL bottles on the table. But Hardy's is also special in another respect: it is utterly shit. It is a symbol of Read more...
Posted 6:17pm Sunday 27th March 2022
I was going to review Fizzliss' new Pineapple and Passionfruit flavour but it had sold out in every store in Dunedin, so it must be good. Instead I acquired the formerly infamous Cranberry flavour to see if it still maintained its laxative properties. It did not. But it does taste way Read more...
Posted 3:07pm Sunday 20th March 2022
This St Paddy's day I was on a diet, so I bought a bottle of Jameson whiskey instead of beer. Instead of standing around in near darkness and hating our lives, a group of us decided to go for an expedition to the reservoir for a change in scenery. I did not want to be lugging around a glass Read more...
Posted 1:33pm Sunday 13th March 2022
Picture this: your fuck-up of a flatmate got Covid so now you have to isolate with two people you can barely stand for at least 10 days with no chance of distraction or escape. What do you do? How do you get along with flatmates that you hate? The answer, I found, was to drink 10.5% Elephant Read more...
Posted 5:20pm Sunday 6th March 2022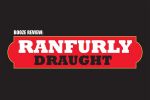 Long ago, in a simpler time, a time of carefree binge drinking uninterrupted by lockdowns, there existed the greatest beers ever to be brewed: Southern Golds. They were a humble beverage, with a quiet but confident air that reassured you as you grasped their beautiful golden exterior that, in the Read more...
Posted 4:06pm Sunday 27th February 2022
Tui has done it again. Earlier, with their standard lager, the brewery perfectly captured the taste of a minor fuck-up, a small leak in the life-boat, a failure to look both ways at a railway crossing, a sneaky look down the barrel of a firework to see why it isn't working. But now, Read more...
Showing results 1 - 10 of 32

Previous Results
Next Results

Chug Norris
Not the gross one