The Dead Weather - "I Feel Love (Every Million Miles)"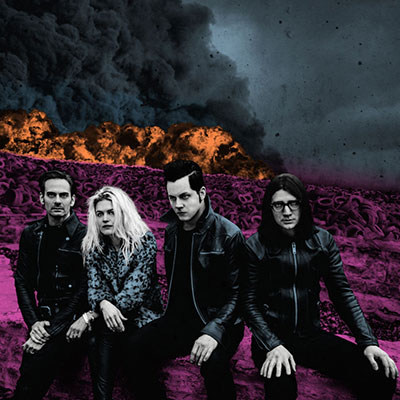 The most experimental of all of Jack White's bands is arguably The Dead Weather, in which he shares vocal responsibilities with Alison Mosshart of The Kills. The quartet makes scuzzy, psychedelic blues rock drenched in gothic imagery and red wine. There is far more rhythmic and textural variety in a Dead Weather song than there is in, say, a White Stripes track. Sadly, how The Dead Weather actually sounds does not live up to descriptions of their music. There is something unmistakably hollow about Horehound and Sea of Cowards, the two albums The Dead Weather have released so far. For all of their blues-from-hell squalling, the two LPs suffer from the same lack of focus.
Unfortunately, their third album Dodge and Burn seems to be destined to the same fate. Despite an impressively caustic vocal performance by Mosshart, "I Feel Love (Every Million Miles)" is plagued by the same ennui as much of their prior material. Its bratty riff is frustratingly similar to a dozen we've already heard from other Jack White projects, and its tepid lyrics feel equally familiar and recycled. By the time "I Feel Love" reached its creative tempo shift around the two-minute mark, I'd already stopped giving a shit.
There may well be more innovative and engrossing tracks on Dodge and Burn than this new single, but I'm not getting my hopes up.
Doprah - "Great Esteem"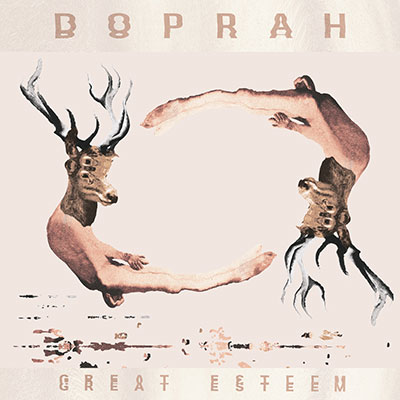 Doprah are an exciting young trip-hop group from Christchurch, fronted by producer Steven Marr and vocalist Indi Force. Their self-titled debut EP last year saw them draw clear inspiration from the musical stylings of The xx, Portishead and Bjork's Homogenic, while still managing to make something wholly unique. The ethereal single "Stranger People" was particularly mesmerising, with its crystalline beats tumbling over what sounded like Old Hollywood soundtrack samples.
Still taking place in a melancholic soundworld of glassy electronics and ghostly vocals, Doprah's new track "Great Esteem" isn't a huge stylistic departure for the band. But it is easily the most sedated we've heard them, breezing along at a gentle pace over synth chords and Force's echoing voice. Previously, a Doprah song could almost overwhelm the listener with its rapid-fire series of musical ideas, galloping along with the pace and uncanny logic of a dream. The slow-burning approach they take on "Great Esteem" is a welcome yin to the mercurial yang of a song like "Stranger People".
Another notable difference between this song and prior Doprah numbers is Force's more conventional enunciation of her words. Sounding a little closer to Lorde than Black Lodge Laura Palmer this time around, it is much easier to make out just what Force is saying. Though this lyrical discernibility means more potential for emotional investment, I preferred the wonderful ambiguity of her other performances.
Whether a one-off experiment or a template of things to come, "Great Esteem" is another gorgeous track in the Doprah canon.