Jamie xx - "Gosh"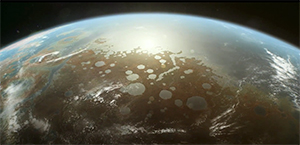 British producer Jamie xx is a master at making a handful of ingredients sound like a lot. Despite the understated style of his indie pop band, The xx, Jamie is able to take even their most diminutive compositions and make them sound vast. A good case in point is The xx's song "Intro", a two-minute exercise in restraint. Despite the song's slight composition, Jamie's delivery of its percussion and crumbling guitar lines makes "Intro" feel immense. The first track from Jamie xx's imminent debut solo record In Colour, "Gosh" is another minimalist song that still manages to pack a punch. The sonic and rhythmic precision with which Jamie weaves together the skeletal strands of "Gosh" makes it as exhilarating as the most maximalist of rave tunes. And when the moment of intense gratification arrives, it is in the form not of a bass drop but of a disarmingly bittersweet keyboard melody. If the rest of In Colour is as thrillingly minimal as "Gosh", it may just end up being the best dance album of 2015.
Muse - "Psycho"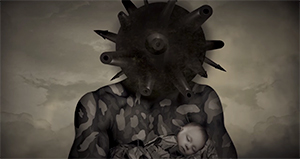 After misguided attempts to mix up their sound with pop and dubstep on The 2nd Law, new single "Psycho" sees Muse return to the hard-hitting alternative rock of albums like Origin of Symmetry. Though not as cringey as some of their material, "Psycho" still suffers from an uninspired cock-rock riff and paper-thin lyrics about military conditioning. The classical-inspired virtuosity Matt Bellamy brings to the table doesn't enrich the guitar or bass as it did on "Hysteria", but instead is relegated to the vocals. As a result, "Psycho" ends up sounding like Freddie Mercury singing over a third-rate Marilyn Manson riff. If it is representative of Muse's upcoming album, Drones, "Psycho" is a saddening portent indeed.
Tame Impala - "Cause I'm a Man"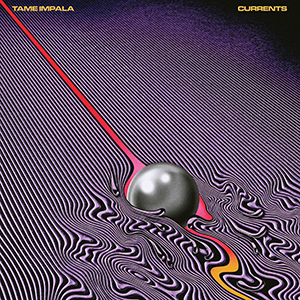 Tame Impala is but one of a glut of recent indie rock bands that spend every note trying to sound like someone else. Just like Unknown Mortal Orchestra and Connan Mockasin, Tame Impala desperately emulates the production and melodic styles of its musical heroes. The results are perfectly crystallised, nostalgic homages to 60s psychedelic rock that have absolutely no personality of their own. Though a welcome change of pace from Tame Impala's last album, new single "Cause I'm a Man" suffers from the same derivative nature as previous work. Instead of opting for a modern take on The Beatles — as on previous singles like "Elephant" and "Feels Like We Only Go Backwards" — "Cause I'm a Man" goes out of its way to tell you that it belongs in the realms of the woozy, synth-infused, soft-rock nothingness that you can find just about anywhere on Soundcloud or Bandcamp these days. If you want to hear modern psychedelic pop that actually has blood coursing through its veins, go listen to Mac DeMarco, who is at least able to bring a modern anxiety and cognitive dissonance to the tie-dye sounds of yesteryear. If you've got a stock image of a palm tree as your desktop background and just love to kick back to some real chill sounds, then the toothless and unimaginative "Cause I'm a Man" is the song for you.